Out of all the mechanical keyboards we've tested these have been our absolute favorites. We're certain if you buy one of these, you'll be absolutely satisfied with your purchase.
To keep things simple we're going to recommend a high-end keyboard that's a bit on the pricier end, and a keyboard that is the best all-around bang for your buck purchase.
Best Value Keyboard: HyperX Alloy Origins Core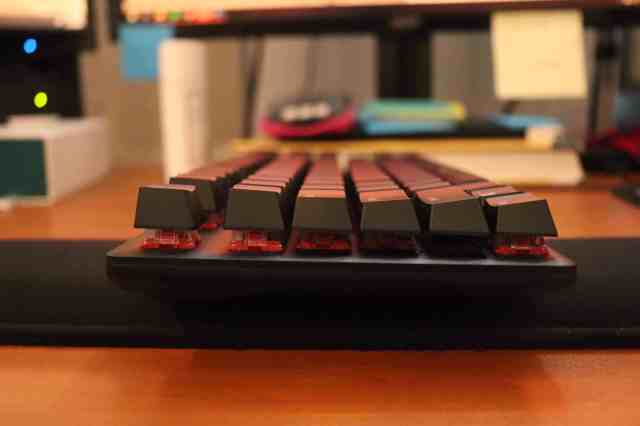 From all the mid-range mechanical keyboards we've tested, the HyperX Alloy Origins Core really separates itself from the pack. This keyboard has incredible build quality with a sleek aluminum case and black aesthetic.
The keyboard is incredibly fun and satisfying to type on coming with your choice between the HyperX Red and Aqua switches. We have purchased the keyboard with both switch types and prefer the Reds. In our opinion, the HyperX Red switches beat linear switches from every other company, including Cherry MX.
The keyboard comes fully loaded with customizable RGB lighting and multiple kickstand height adjustments. We really can't suggest this keyboard enough.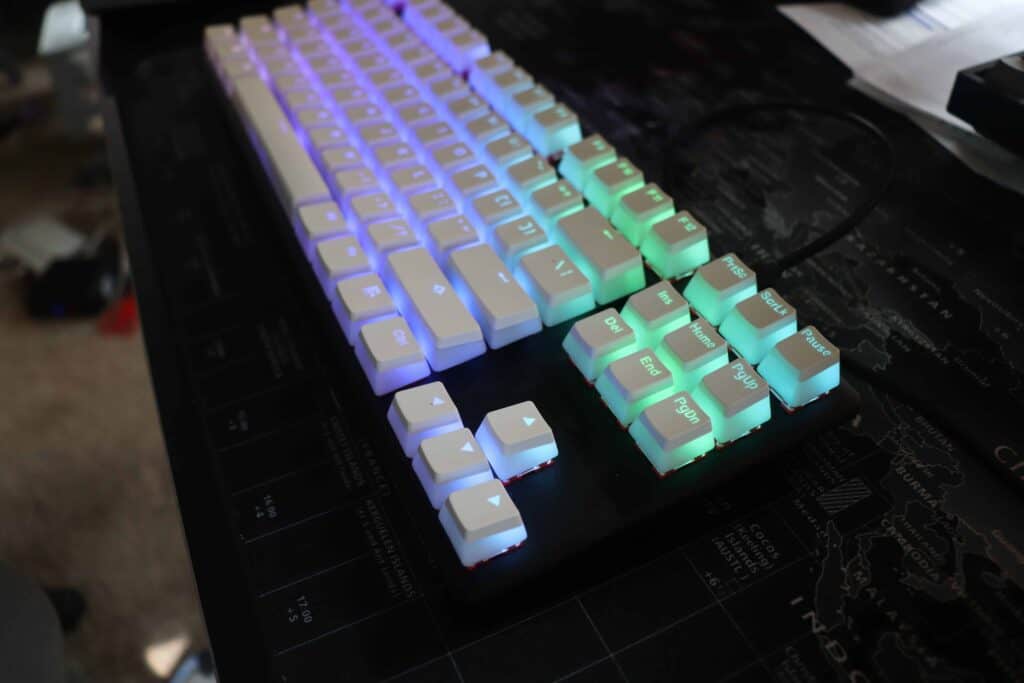 We found the Alloy Origins Core really benefits from upgrading the keycaps to a Doubleshot Pudding set to really let the RGB shine. It's not really necessary, but this keyboard is already such a steal at its current price point, it's hard not to.
You can find the HyperX Alloy Origins Core on Amazon for a super affordable price. At its current price point, we feel this keyboard is the most bang for your buck purchase you can find.
Our Favorite Keyboard: Drop ALT/CTRL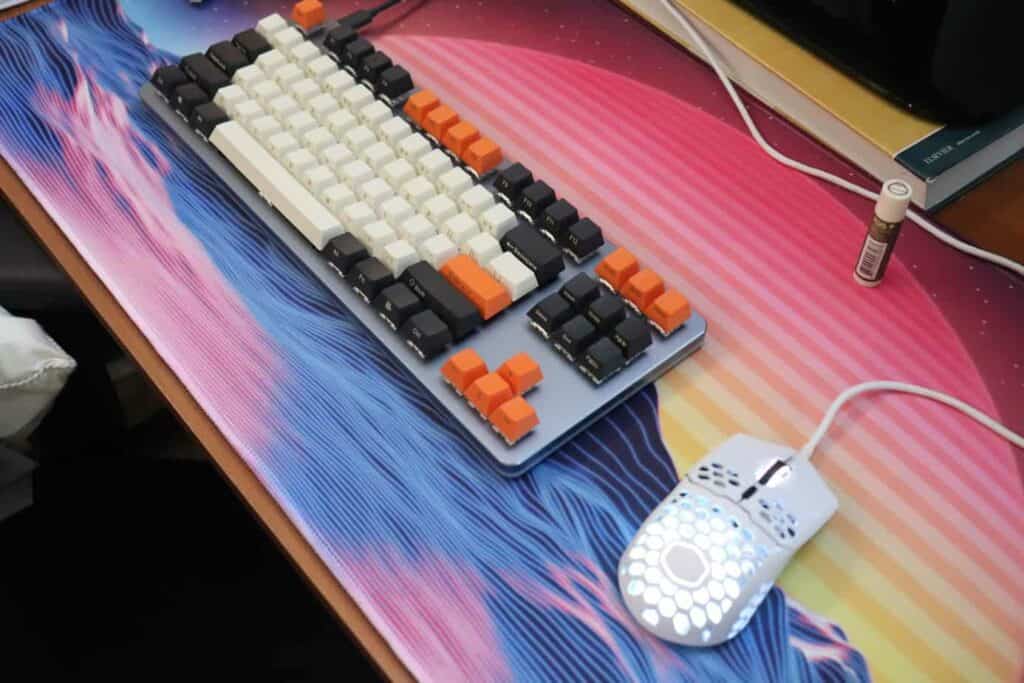 This keyboard has been Betty's favorite for the past year. You can't beat the solid annodized aluminum case with a precisely toleranced and durable assembly. Not to mention the keyboard is loaded with features such as hot-swappability, detachable USB-C cable, and much more.
The Drop ALT/CTRL comes in two different layouts, 65% or tenkeyless (TKL). If you're looking for a more compact mechanical keyboard, the 65% Drop ALT is the way to go. Or if you want the more comfortable tenkeyless layout, you can go with the Drop CTRL.
You will not be dissapointed with this keyboard. We have a review on our YouTube channel as well if you want to see and hear what the keyboard sounds like.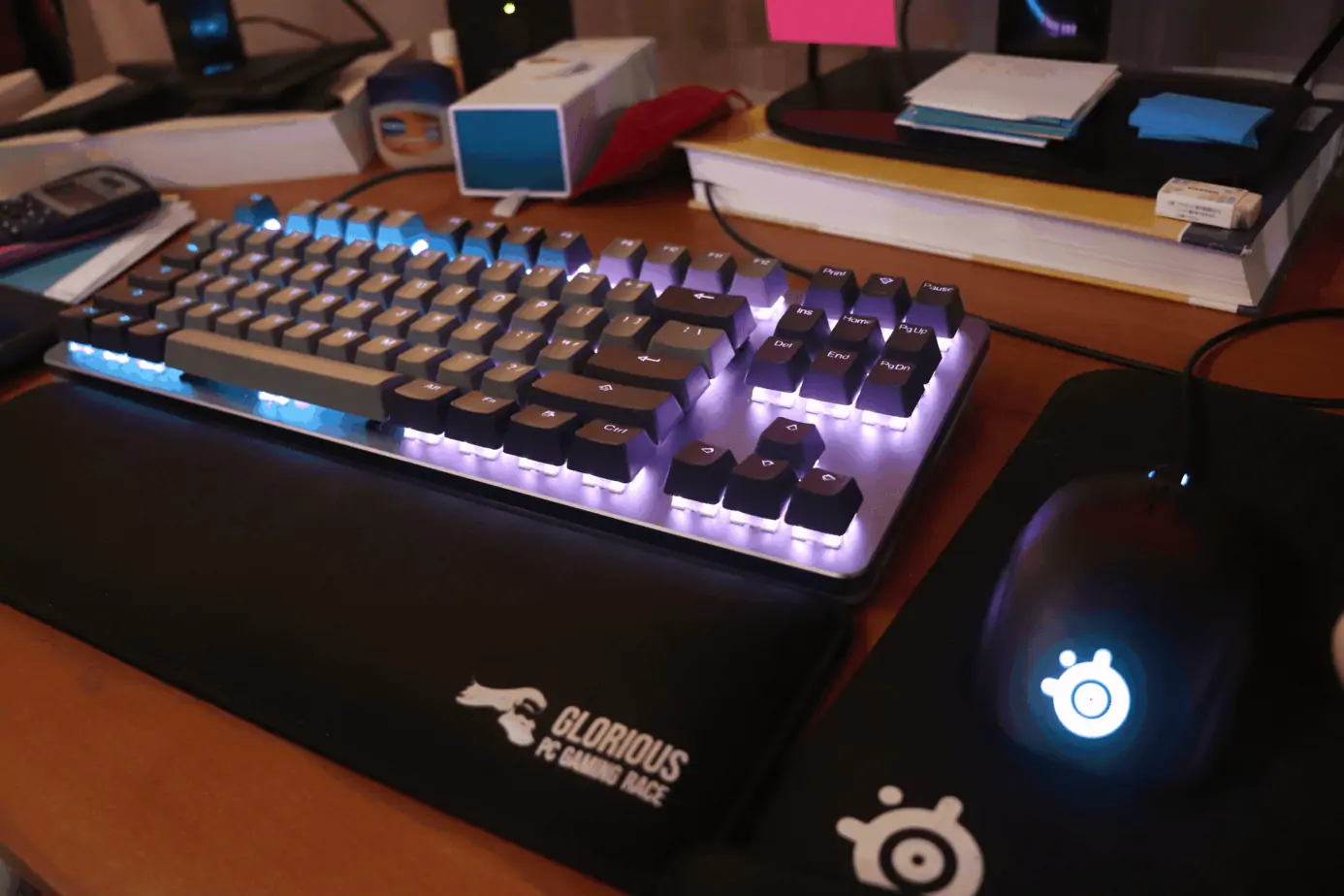 You have the option between several different switch types including the Cherry MX Brown, Cherry MX Blue, Halo Clear, Halo True, Kailh Box White, and Kailh Speed Silver. All of which are great switch options. Not to mention the incredibly durable PBT keycaps that come standard on both keyboards.
You can find the Drop ALT (65%) on Amazon through this link for a competitive price. The Drop CTRL (tenkeyless) can also be found through this link on Amazon as well.