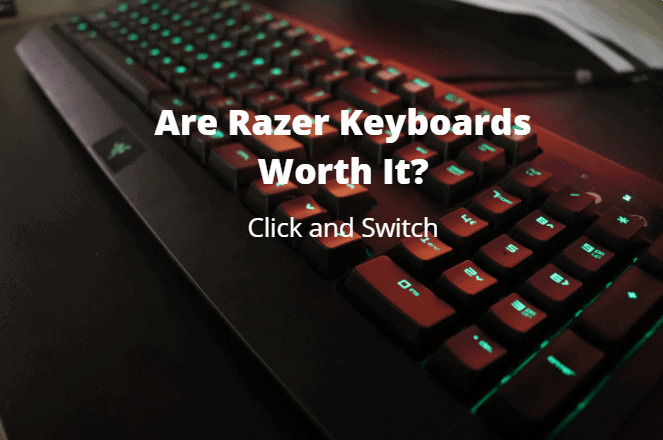 Some people would credit Razer with the resurgence in mechanical keyboards. The release of the Blackwidow model in 2010 brought them loads of business over the past few years and is the first mechanical keyboard I personally ever owned.
Primarily marketed towards gamers trying to up their competitive level, the Blackwidow has seen widespread use in many other areas as well. Coming in at a cool $87.99, much cheaper than a lot of the competition nowadays, the Razer Blackwidow Ultimate Edition is available on Amazon and at many stores such as Microcenter or Best Buy.
The Upsides
Overall this keyboard has a nice feel and sound, and the keycaps are nicely rounded and ergonomic. The switches are rated for 60 million clicks, giving this keyboard a 10-20 year lifespan. You will be hard-pressed to find a keyboard more reliable on the market.
Coming standard with the Razer green switches, loud and clicky is the best way to describe this type of switch. If you enjoy a loud keyboard with lots of tactile feedback, this will be great fit for you.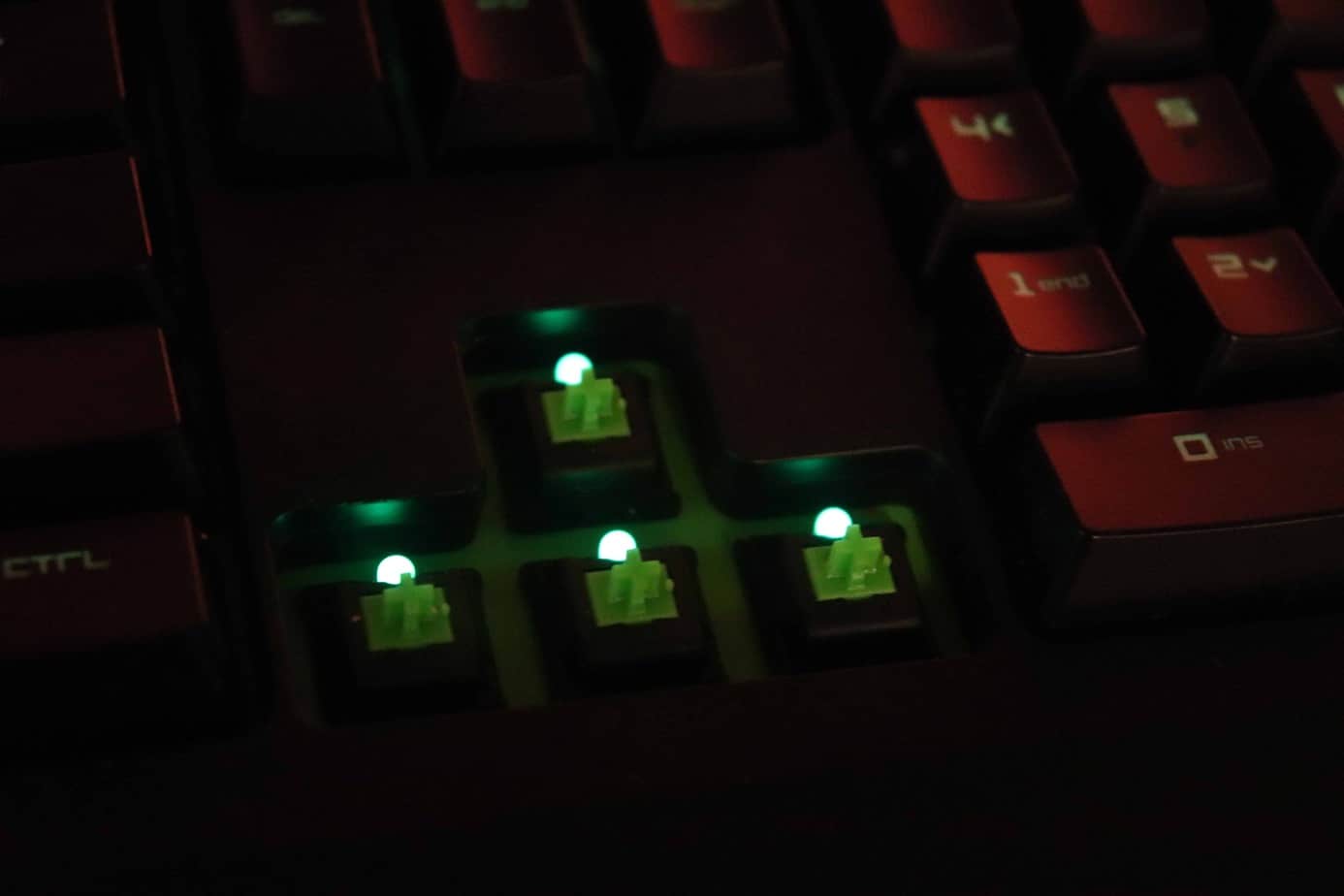 It's possible to swap out the switch type if you upgrade to the Blackwidow Elite, allowing you to choose between green, orange, and yellow switches. Read more about the switch types here.
Recently Razer also made it possible to fully customize the keycaps, so if you're willing to spend a little extra you can swap keycaps out for other colors to match the rest of your computer's aesthetic. We recommend checking out a set of PBT keycaps.
Additionally, this specific model of the Ultimate Edition keyboard comes with an additional USB and AUX cable port.
The Downsides
This keyboard is difficult, nay I say, impossible to clean. I've spent upwards of an hour cotton swabbing between the keys and carefully removing the keycaps to get a deeper clean, but there is always a layer of grime on this bad boy. I've had to lower my standards regarding cleanliness to use this keyboard.
Besides the fact that it is difficult to clean, the only thing that could be improved is the larger keys, such as the space bar and shift key are a little unstable and tend to rock back and forth.
Also, the only backlight available is green unless your willing to shell out some extra dough for the RGB backlight.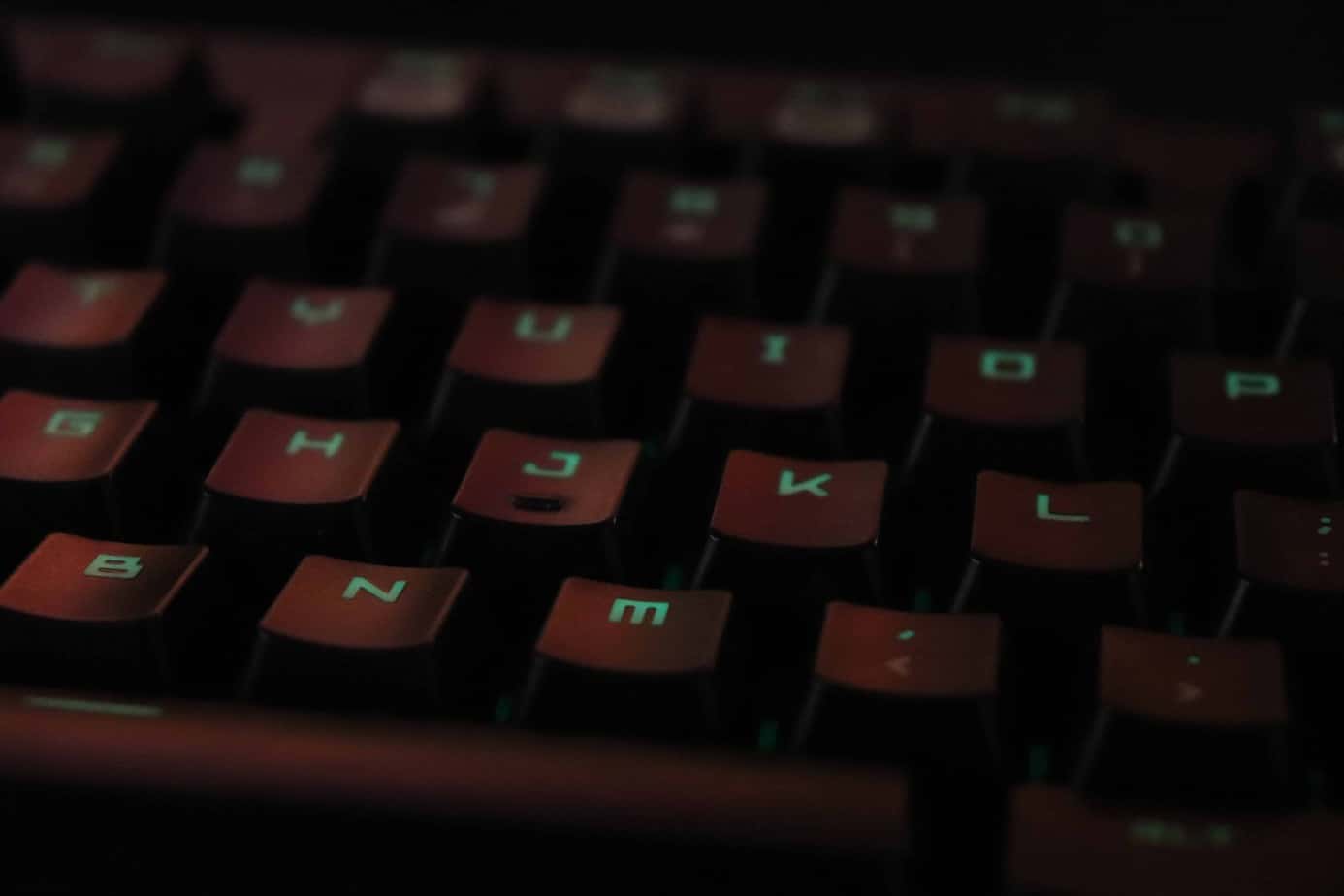 But overall, I would highly recommend this keyboard, it's cheap (relatively speaking), reliable, and feels great. But perhaps I am a bit biased, I have used this same keyboard for the past 4 years and love it.
I would consider this keyboard the gateway drug into the world of mechanical keyboards, and once you use it yourself, you'll understand why people love these.
Popular Questions
Are the Razer keyboards compatible with Apple/Mac computers?
Yes, this keyboard is compatible with all Apple devices although some may require you to download specific drivers.
Are the Razer keyboards compatible with PS4/Xbox One?
Yes, the Razer keyboard connects using USB so it is compatible with any device that has a USB port, including PS4 and Xbox One.
Are Razer keyboards waterproof?
I've spilled water on my keyboard in past with no long term damage, but I would avoid submerging the keyboard in water. These keyboards are water resistant, not waterproof. Common sense applies here.