It can be almost impossible to find a mechanical keyboard that is wireless and compatible with Mac, how crazy is that? Since I had such trouble finding a keyboard with those specifications, I decided to put together a resource to help everyone else find the perfect wireless keyboard for Mac.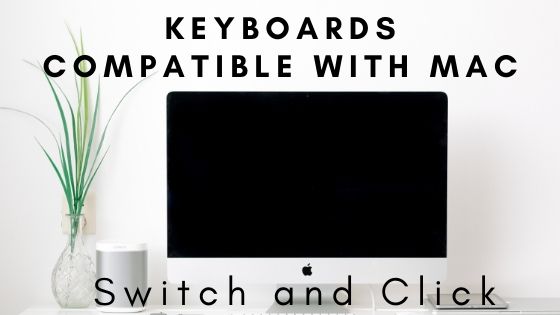 It's worth noting you can use any mechanical keyboard with Mac and it will work just fine, you'll just need to go into the settings and make a few changes (we'll go over that later).
But if you're looking for a wireless mechanical keyboard you can use right of the bat without changing any settings, keep reading!
The Top 4 Best Wireless Mechanical Keyboards for Mac:
Keychron K2 Wireless Mechanical Keyboard
Keychron K6 Wireless Mechanical Keyboard
Keychron K4 Wireless Mechanical Keyboard
Keychron K1 Wireless Mechanical Keyboard
Why are all the Keyboards from Keychron?
And no, we are not sponsored by Keychron.
Keychron is the only mechanical keyboard company out there that have wireless with built-in Mac compatibility on all of their keyboards. With their keyboards you can switch between Windows/Mac OS with the same keyboard flawlessly.
All you need to do is toggle the sliding switch on the side of the keyboard. No need to change the settings on your computer, it's simple and easy to use.
| | |
| --- | --- |
| Keychron Model | Keyboard Size |
| Keychron K1 | Full-sized/Tenkeyless Low Profile |
| Keychron K2 | 75% Layout |
| Keychron K4 | 1800 Compact |
| Keychron K6 | 65% Layout |
| Keychron K8 | Tenkeyless |
Different Keychron Model Sizes
1. Keychron K2
The K2 is a 75% keyboard layout, this means that the keyboard does not have a numberpad and only part of the home cluster.
The K2 is a mechanical keyboard with wireless functionality, which can connect to 3 devices at once making it quite easy to toggle between devices. The keyboard also has an impressive battery that can last up to two weeks. The keyboard is also functional with Windows and Apple operating systems as well. Located on the side of the keyboard is a sliding switch that makes it easy to toggle between the different operating systems.
Out of the K2, K4, and K6, the K2 had the best keycaps, they are high contrast which makes them much easier to see and use. We also found the 75% layout to be the most efficient as well. The K6 had the same overall width, but had less total keys, so you don't save much space at all.
The only things we didn't like about the K2 was how thick the keyboard is. It makes it very difficult to type on without a wrist rest and can cause some wrist pain. On top of that, the USB-C power cable connection was on the left side of the keyboard which is a little awkward to plug in. Usually the port is located on the backside of the keyboard.
2. Keychron K6
The Keychron K6 is a 65% sized keyboard, which means it does not come with a numberpad or the very top row that comes on standard keyboards. The overall design is very similar to the Keychron K2, but instead of being a 75% layout (meaning no number pad), the K6 it is scaled down to smaller, more bite-sized 65% layout.
Loaded with features, the K6 and allows you to customize whether you want a lighter, cheaper plastic base or a more sturdy, pricey aluminum base. The aluminum base will give the keyboard a more solid feel and may be better if you plan on primary keeping the keyboard in one place.
The plastic base is a few ounces lighter and is better if you plan on using the wireless capability more or want to take it on the go. The lighter weight makes the keyboard easier to carry and more portable. Overall, the aluminum base will cost about $10 more.
My favorite feature of the K6 is the choice of getting hotswappable switches. It's easier than ever to swap out keyboard switches. Without having to solder a single switch, all you need to do is pull out the old switches with a switch puller and press the new ones into the PCB. This keyboard was recently released through a Kickstarter and started to ship in March/April of 2020.
3. Keychron K4
The Keychron K4 is a widely available 1800 compact mechanical keyboard prebuilt. This keyboard is the only one on the list that is wireless and features Windows/Apple compatibility. The keyboard comes in a light grey/brown aesthetic, with a boxy rectangular look to it. You have your choice between Gateron Red, Blue, Yellow, and Brown switches, so you can really customize how the keyboard feels. This keyboard also has RGB LED lighting so you can type easily in the dark.
The layout places the home cluster laid out horizontally instead of the usual 3×3 grid layout. This conserves space and makes the keyboard even more narrow. In addition, there are also some addition keys to control the RGB backlighting of the keyboard. It may take a little while to get used to this layout, but the keys aren't used too often anyways so it shouldn't impact the typing experience too much.
Some of my main criticisms of this keyboard, and Keychron keyboards in general, is how high the front of the keyboard is. This can be uncomfortable or even painful on the wrists and is difficult to use without a wrist rest. With a wrist rest it's slightly better, just be ready for the keyboard to be a little bit higher in the front than usual.
Overall, it's a great keyboard that's absolutely packed with features. If this sounds interesting to you, you can check it out on Amazon for a relatively cheap price.
4. Keychron K1
The K1 is a low-profile mechanical keyboard. The K1 is has wireless & wired capabilities and is easy to use to both Mac and Windows computers. The K1 comes in either tenkeyless or full-sized layout, with the full-sized layout costing an additional $20. We went for the full-sized layout for the purpose of our review. You also get to pick between Gateron Low Profile Red/Blue switches, depending on if you want clicky feedback or a linear switch.
In addition, you can also pick between white back lighting or full RGB lighting. The RGB lighting comes with 18 different settings, so there are a lot of options to get the perfect light set-up for you.The price comes out between $74 – $94, depending on if you want TKL or full-sized, and if you want RGB or white backlighting.
Overall, the keyboard has a nice aesthetic, but the low profile switches may be difficult to type on. When we tested the keyboard out, we found it difficult to get used to typing on, and had to slow our typing speed to avoid finger pain from impact during keystrokes. We have a more in-depth full review of the K1 here.
If you're interested in trying out the keyboard for yourself, you can find the K1 through this link listed on Amazon for a competitive price.
How to Use a Normal Mechanical Keyboard with Mac?
In 2018, over 18 million people bought Macs each year from 2014-2018. That's a whole lot of Macs. Overall, you should not need a special keyboard to use with your Mac.
Many keyboards offer programming layers or DIP switches to be Mac-compatible. There are Mac-specific keyboards out there which we'll discuss below. Make sure you do your research and see if any reviews have any problems on Mac, but the general rule of thumb is it will work, with some small modifications.
What the heck is a DIP switch?
It stands for dual in-line package switch or DIP for short. In keyboards, it lets you change from one configuration into another without doing anything on the computer's side.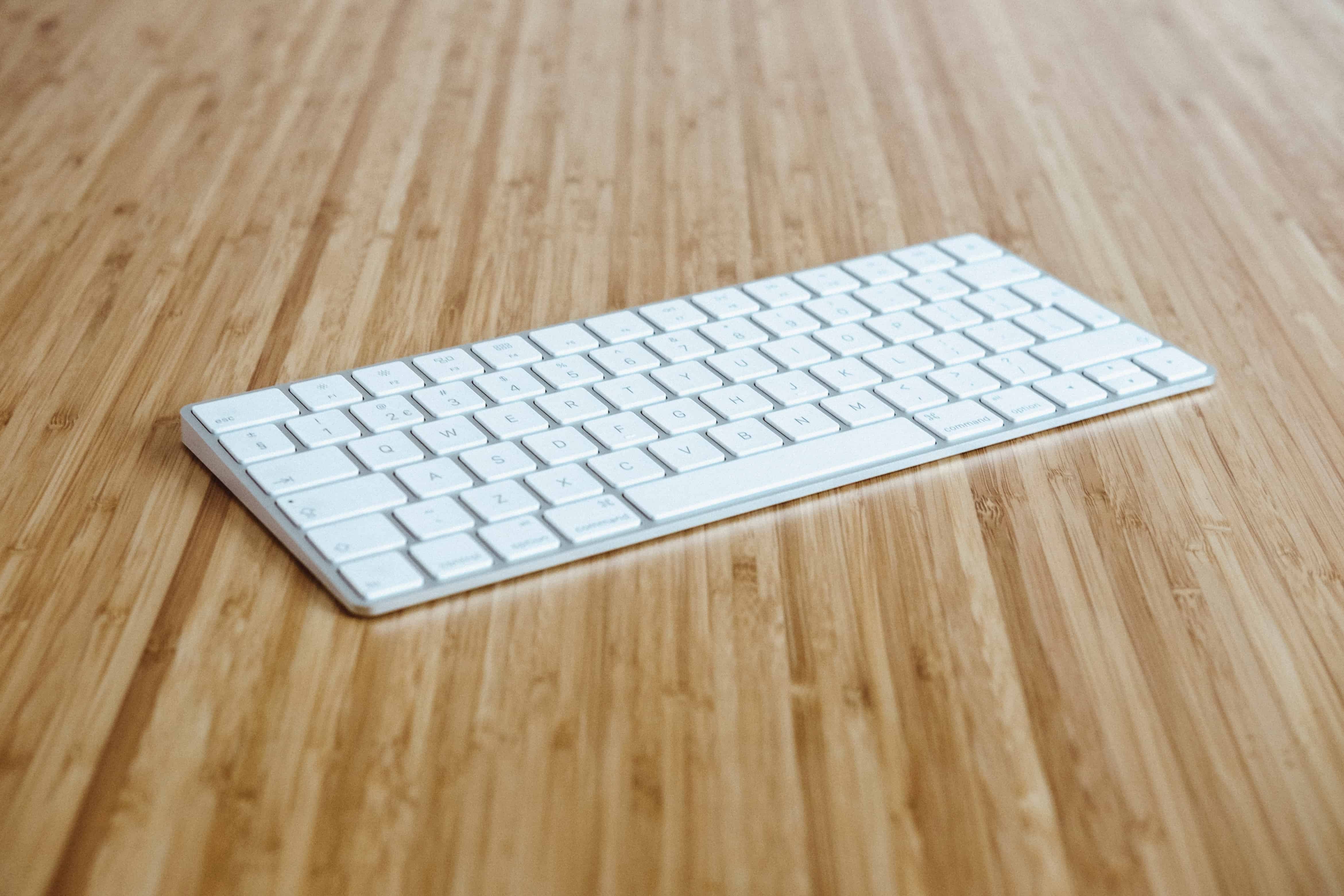 Using Any Mechanical Keyboard with a Mac
When you plug in a mechanical keyboard into your Mac that isn't specifically made for it, such as the many keyboards (that are not mechanical), there are some steps that you might need to take first.
Setting up your keyboard on a Mac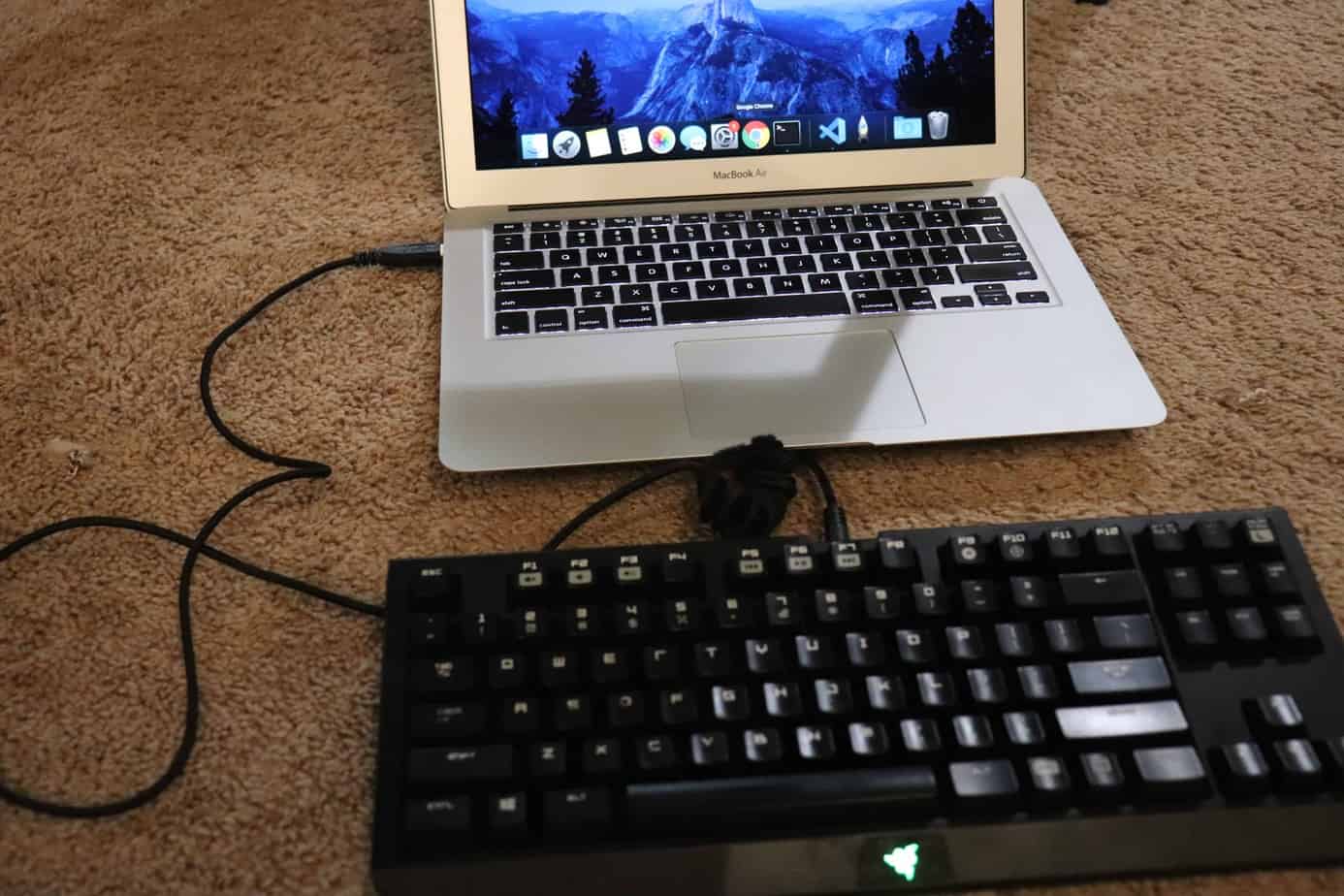 I used my Razer Blackwidow TE with my Macbook Air.
Plug in your keyboard.
It might prompt you to press the keys next to your Shift buttons to see what layout the keyboard is in. It did for me.
Now go to settings -> Keyboard
Press on Modifier keys on the bottom right.
At the drop-down menu to select keyboard: select the keyboard you just plugged in.
Change the modifier keys to suit your needs.
Currently, my Windows key acts as Command. Ctrl is Control. And my Alt key is the Option key. I tried a few things such as copying and pasting, opening new tabs, closing tabs and closing windows. It worked like a charm.
Keep in mind that I have a TKL keyboard, so I didn't get to try any number pad keys. I also never use my function row for anything either. Now let's jump into Mac-specific keyboards.
Summary
Pretty much all mechanical keyboards can be compatible with Macs. It just takes a little bit of tinkering in the settings and remembering the location of the keys like we discussed above.
There are many Mac-specific keyboards out there with the same aesthetic with Apple's white and simple look. Many of those keyboards are under $100 and have wireless and Bluetooth capabilities.
We looked at all of Keychron's lineup, which offer the best compatibility options between Mac and Windows, coming with different keycaps for the Command, Option, Alt, Control, and Windows keys.
They have keyboards in all different sizes: full-sized low-profile, 65%, 75%, and a compact full-sized keyboard. There are options for everything. They have a variety of Gateron or optical switches to pick from as well as lighting options such as white or RGB.
If I were to buy a keyboard for my Macbook Air, it would be the Keychron K2 or the newer Keychron K6. I prefer the smaller keyboards. The more portable, the better. If you need to do a lot of number entry, I would recommend looking at the K4, as it comes with a number pad.
I highly recommend Keychron keyboards because they are made by people who know what they're doing. They don't just make keyboards, they love keyboards and use them on a regular basis. Of course they know what the people want because they are the people.
Anyways, hope this helped you find a keyboard for you Mac and Apple usages. Happy typing!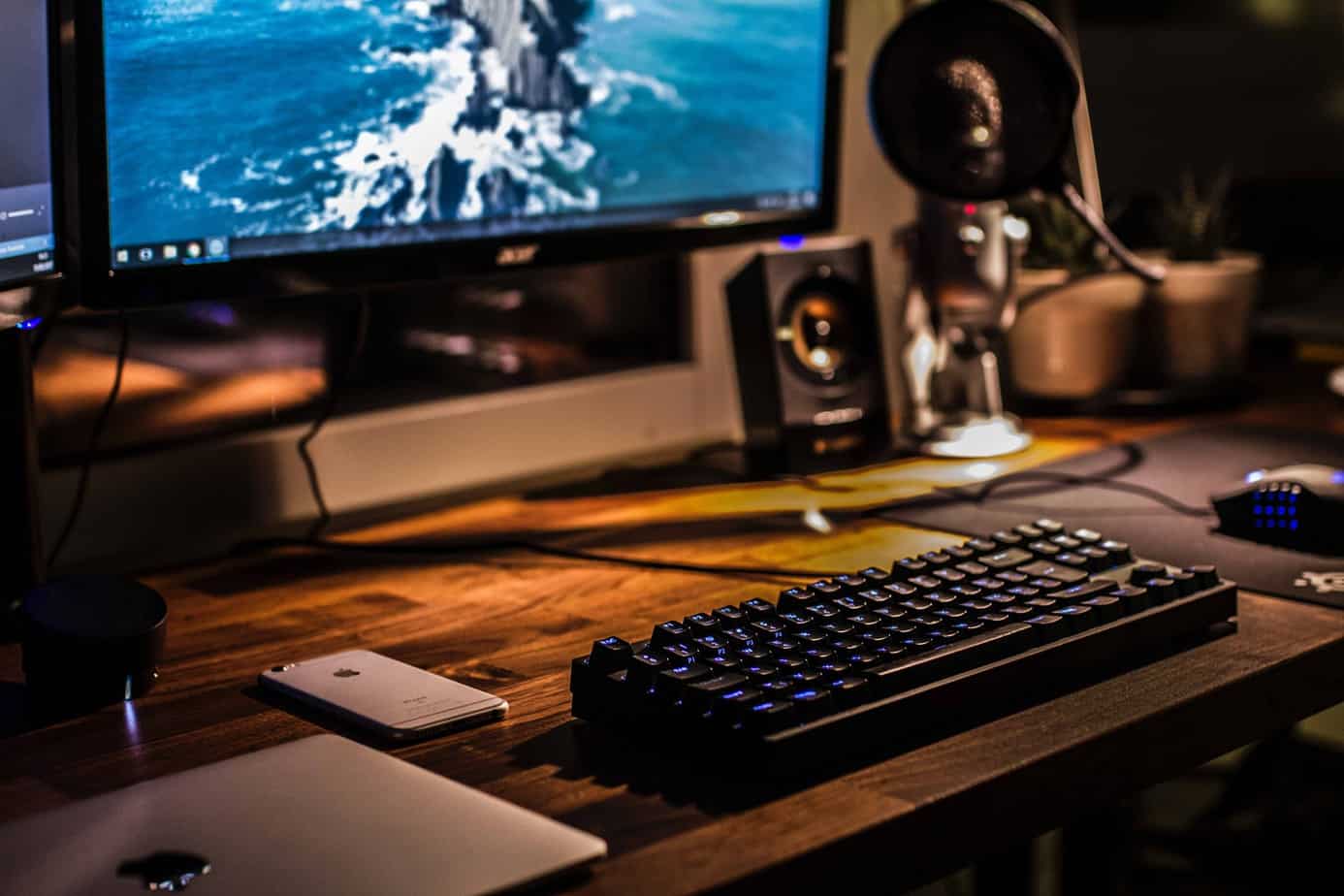 Sources
Global Apple Mac sales in the fiscal years from 2002 to 2018 statista.com
DIP Switch Deskthority.net
Our Favorite Mechanical Keyboards Thewirecutter.com
Keychron.com