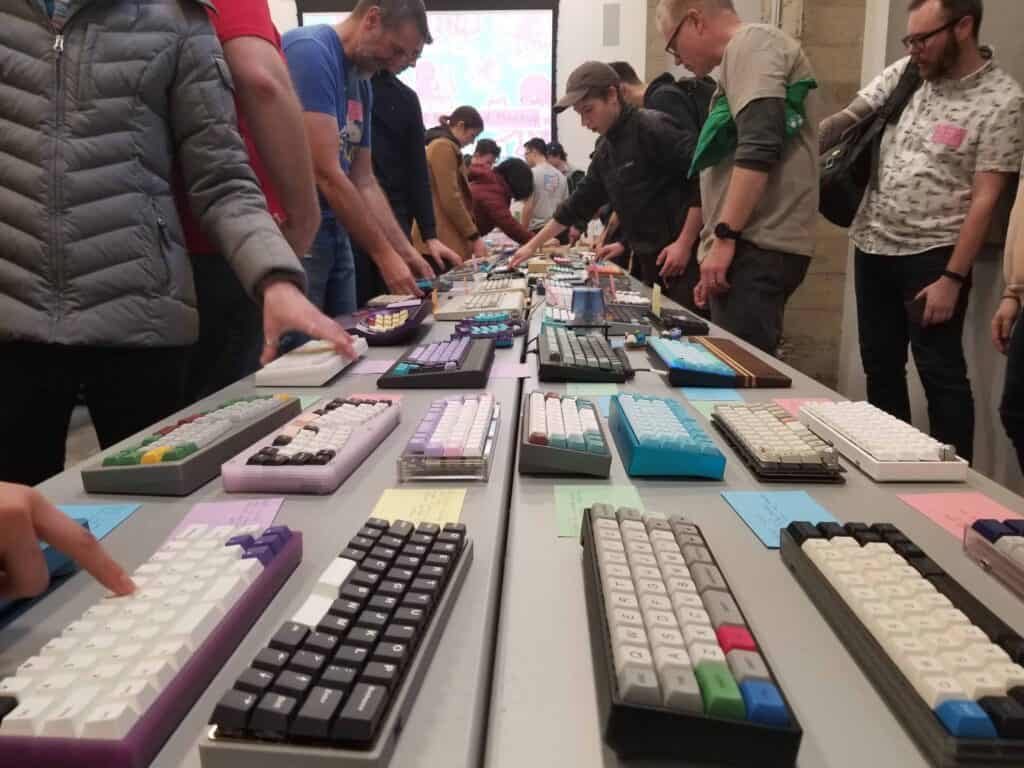 When purchasing a new keyboard, they often come with really cheap, bland keycaps that don't last very long and are not very fun to use. One of our favorite things to do to a new keyboard is swap out the factory keycaps with a new set that is exciting, stylish, and super durable.
We've tested out dozens of different keycap sets and we're excited to share our opinions on the sets we found to be the best.
Picking Out your Keycap Set
Picking out a new keycap set can be overwhelming at times, as there are hundreds of different keycap designs made of different materials, shapes, and colors. The purpose of this page is to help you navigate the different keycaps and help you pick a set that will blow you socks off.
We're going to share with you our favorite picks of all time, including our favorite keycaps for keyboards with RGB lighting, gaming, and typing. We also have a guide that talks about the different profiles of keycaps here.
Favorite Keycaps of All Time
These keycap sets are our favorites of all time. If we had to pick two sets to recommend to anybody, it would be these two. We included a higher-end option that has a very unique design and structure and we included a more affordable option for those who want an upgrade but don't want to break the bank.
Favorite Keycaps: GMK Samurai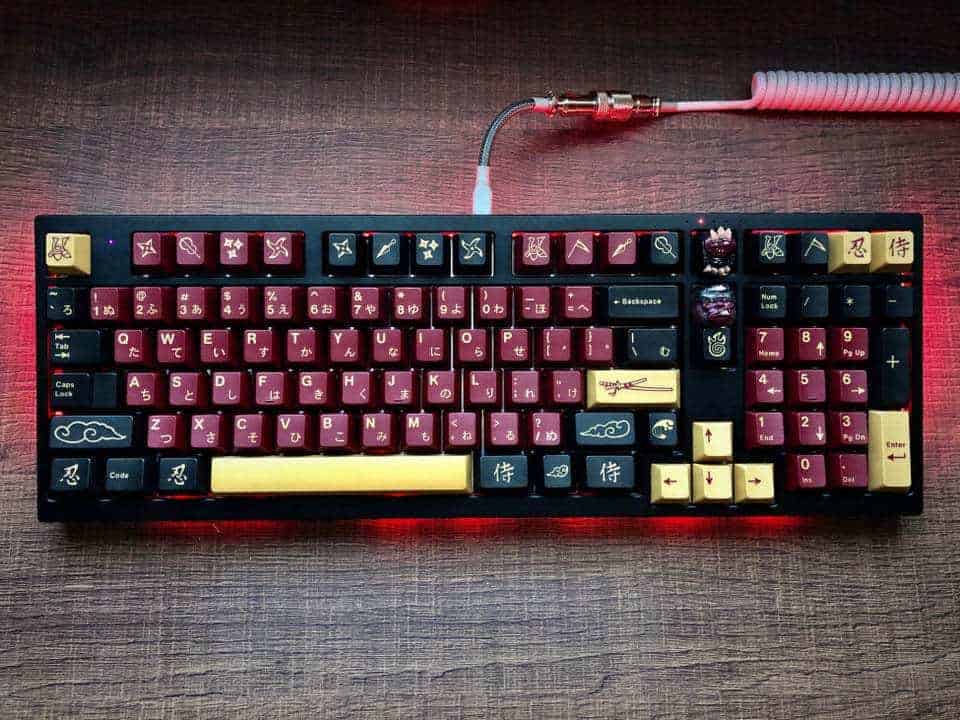 Our favorite keycap set of all time would have to be the GMK Samurai set. They are a custom keycap set where each key has its own specific design. The legends all have an insane attention to detail. Don't get me wrong, these are not cheap, but they are made of some thick ABS plastic and feel amazing to type on. You can't argue the design isn't awesome either.
The keycaps use the Cherry keycap profile, so they are extremely comfortable to type and play games with. The Cherry profile is premium when it comes to keycap design.
You can find this keycap set on Amazon through this link, with support for many different keycap layouts. It's really hard to beat the cool factor of the GMK Samurai.
Affordable Keycaps: Razer Doubleshot PBT Keycaps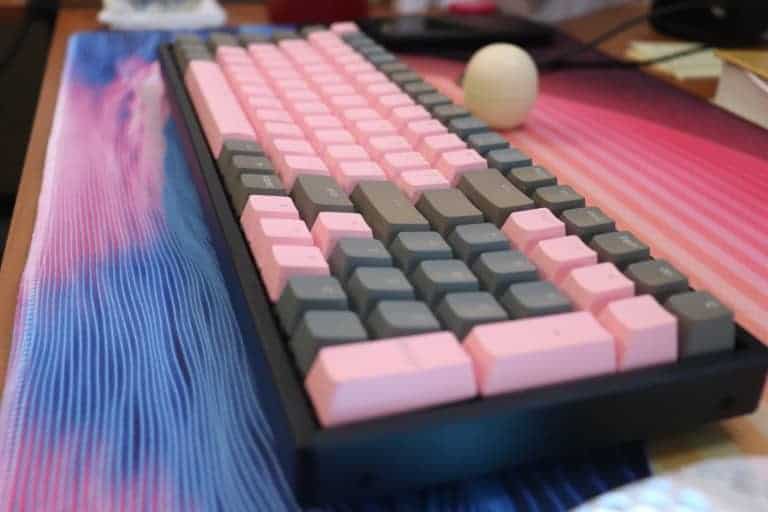 The Razer Doubleshot PBT keycaps are designed to be extremely durable and stylish. They are a really good price for a keycap set of this quality and they let you choose whatever you want to complement your keyboard.
Betty purchased a set of the Pink keycaps and still uses them to this day. We really can't recommend them enough, they can make a cheap keyboard feel like an expensive one, all it takes is one of these keycap sets. You can find the whole line-up on Amazon for a super affordable price.
Best Keycaps for RGB Lighting
Pudding keycaps are a way to really show off your keyboards lighting. They allow the RGB lighting to shine through the sides of the keycaps, so they can make for some really cool and interesting lighting on your keyboard.
They make for some awesome looking keyboard set-ups. Our favorite pudding keycaps are by HyperX on Amazon, they are quite affordable and are a nice upgrade for any mechanical keyboard.
Best Keycaps for Gaming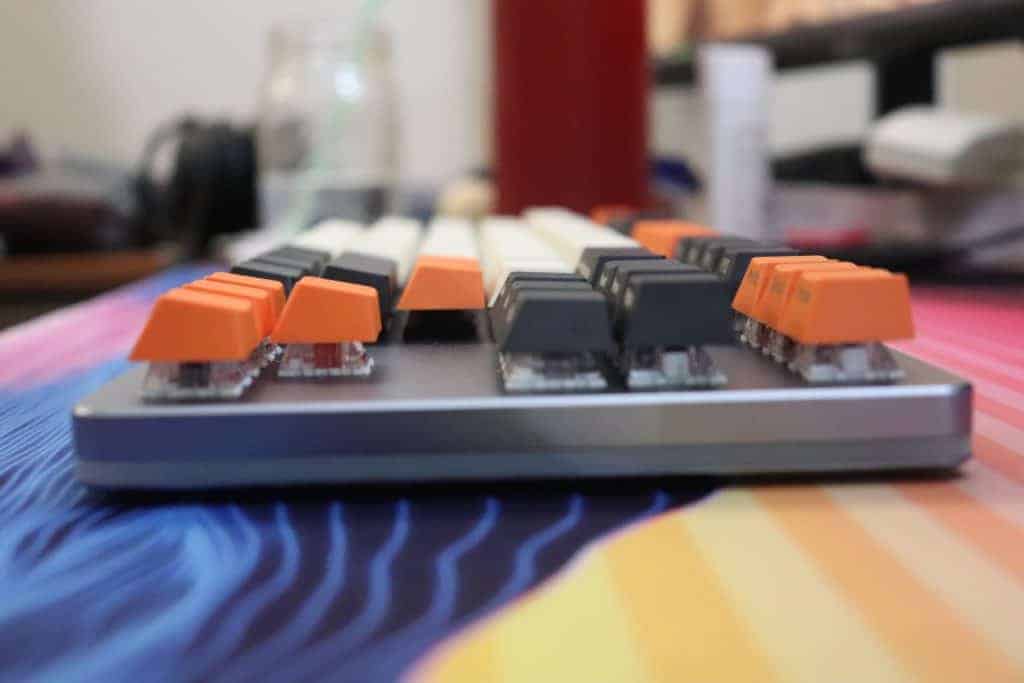 If you're looking for a keycap set to improve your gaming experience, you're going to want to look for the keycap profile that feels the most comfortable for you so you don't need to spend precious milliseconds looking for the next key. Generally, the best keycap style for gaming is the Cherry profile as they are sculpted to be efficient and comfortably pressed.
The keycap profile that is best for gaming is whichever one feels the most familiar and comfortable. We definitely recommend getting this set of Cherry profile PBT keycaps by YMDK on Amazon, as we found they feel the best for gaming.
Best Keycaps for Typing
Finding the best keycap profile for typing usually comes down to getting a keycap set that is efficient to type on and reduces the distance the fingers need to stretch to reach each key. Because of this, the Cherry profile is highly recommended for the purpose of typing.
At the end of the day, for the purpose of typing you cannot go wrong with Cherry keycap profile or the standard OEM profile. They are both sculpted, efficient, and comfortable to type on.
We also recommend the YMDK Carbon keycaps for the purpose of typing, available on Amazon for an affordable price. The thick PBT keycap design also makes them extremely durable and will keep them from wearing down over time.