5 Mechanical Keyboards the Pros Play On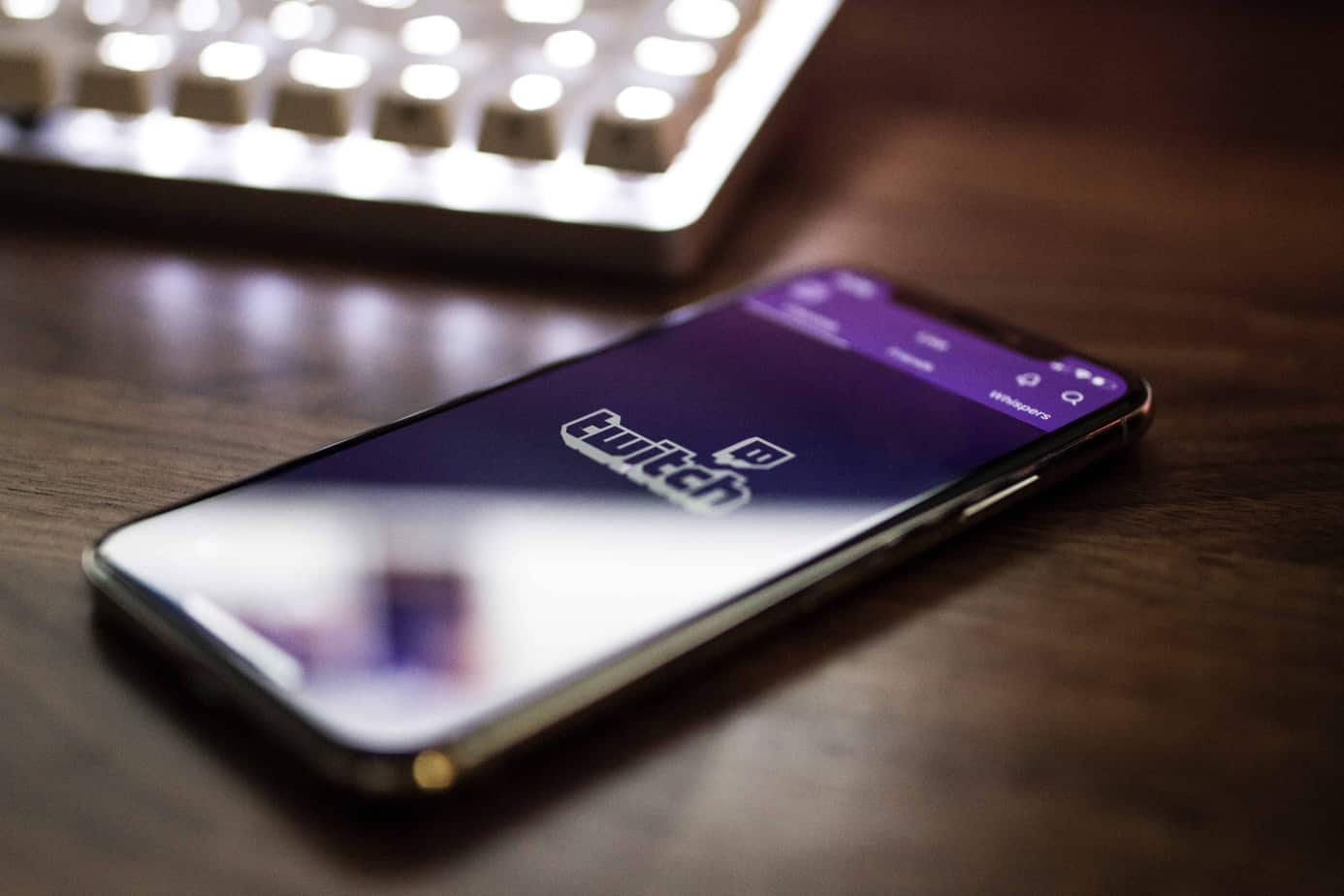 Corsair K70 RGB Rapidfire Mechanical Gaming Keyboard – Cherry MX Speed Switches – Summit1g and Ninja
First, let's start with a popular keyboard made by Corsair, the K70 Rapidfire. It is a standard 104 key, full-sized, mechanical keyboard. This keyboard is used by summit1g and ninja. This keyboard has a 4.5-star review on Amazon with over 1,180 reviews in total.
Summit1g used to be a pro on CS:GO (Counter Strike: Global Offensive) and has transitioned to PUBG and Fortnite, more recently. He streams on Twitch as well as has a YouTube channel.
Ninja is one of Fortnite's most popular players. His name is Tyler Blevins, and he started competitive esports with Halo 3. He began playing Fortnite in March 2018. He used to stream on YouTube with over 14 million followers, but he has recently transitioned to Mixer, another streaming website.
It is currently being sold at $169.99 on Amazon. It comes with three different versions: The low profile with shorter keys, a special edition with all white keycaps and a light silver brushed aluminum plate, and the original, the Corsair Recommends version.
If you don't want the RGB version, Corsair offers a red backlight-only keyboard that is $89.99 right now.
Here is their product page on Corsair's website.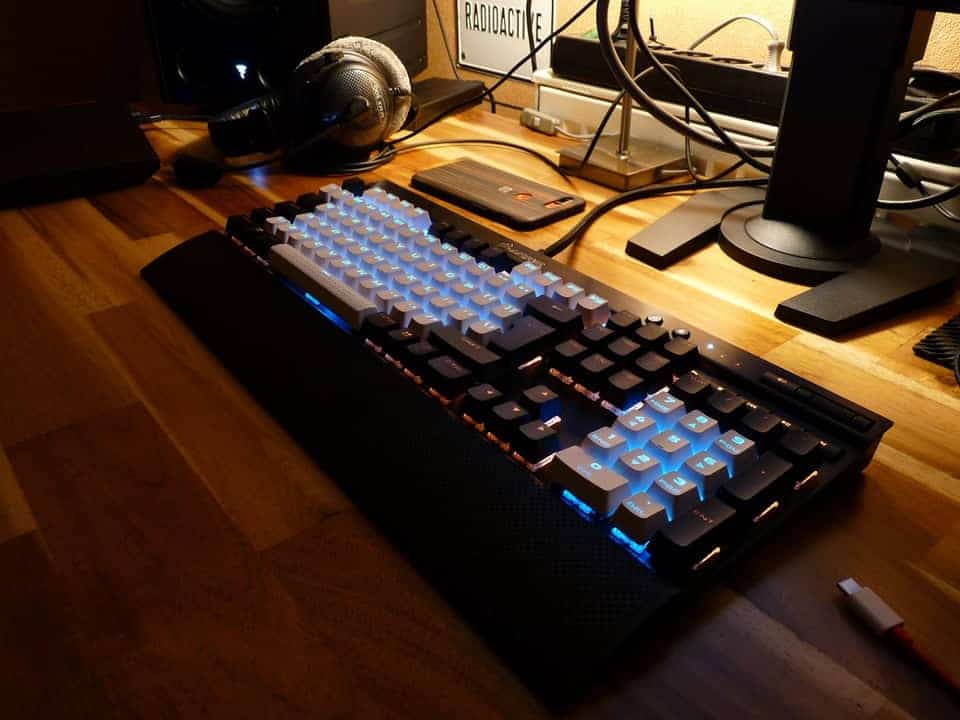 It comes with a detachable soft wrist pad and media keys and volume wheels on the top right corner, letting you adjust your audio without having to change screens or interrupt your game.
The keyboard also features an aluminum-finished backplate, a braided USB cable, flip-out feet for angle customization. One issue with this is that dust gets easily caught onto the keyboard.
It also comes with programmable macros and lighting effects via their firmware, the Corsair Utility Engine, also known as iCUE. There are different modes of brightness and pre-programmed effects. The lights shine through the keycaps rather than through the plate itself as well like other keyboards.
It conveniently has a USB pass-through port in the back of the keyboard if you need to connect things quickly to your PC such as a mouse or headset.
The Cherry MX Speed switches is what makes this special for gaming. Unlike most other Cherry MX switches, the speed switches actuate at 1.2mm instead of 2mm, which is 40% faster and less distance. Their actuation force is 45g, like the other ones such as Red and Brown switches.
The keyboard has full N-key rollover and 100% anti-ghosting. No matter how fast you move and press keys, this keyboard can keep up. It will be able to register each keypress correctly and consistently.
The keycaps have a special enlarged font-size for a gaming aesthetic. It lets the light shine-through for a dynamic lighting experience. The most used keys, WASD, QE, and space bar, are specifically textured and contoured to provide a better grip and feel on the gaming keys.
The keyboard has black keys with the WASD keys being a silver color. The K70 is compatible with computers with two USB 2.0 ports and Windows computers.
A special touch is the Corsair-branded escape key for more fashion. It shows that Corsair cares about their products.
This keyboard is very popular within the gaming community, and most people have no problems with their Corsair K70 Rapidfire.
Logitech G Pro Gaming Keyboard – Myth
Next up is the Logitech G Pro Gaming Keyboard. Logitech has created a whole lineup of gaming peripherals from headsets, mice, and keyboards to keyboard switches.
This keyboard is used by TSM Myth, one of the earlier adopters of Fornite. He has a YouTube channel and a Twitch stream. He began streaming on Twitch in 2016 and joined Team SoloMid in 2018 as the captain.
Anyways, the Logitech G Pro Gaming Keyboard is currently priced on sale at $79.99 on Amazon. It has a 4.5-star rating with 580 reviews. The original price for the Pro Keyboard is $129.99, and they also have a Pro X keyboard at $149.99. We'll talk about both in detail and the differences.
A special product of theirs is their switches. They sell their Pro X switches separately at $49.99 for a pack. That's a story for later as well.
The Logitech G Pro
Out of the box, this keyboard comes with GX Blue switches, which are as clicky as it gets. The keyboard features a tenkeyless (TKL) design, which is compact and convenient for reaching for your mouse.
Alongside that, it also looks much cleaner on a desk and allows for more ergonomic usage while gaming.
It has RGB lighting that is programmable to your setup's specifications, but it also has preset lighting effects for quick use.
It has a detachable braided Micro USB cable for quick and easy connection or disconnection for travel. As special feature is that it has prongs on each side to secure the connection, so it doesn't accidentally fall off.
Unlike other keyboards, the rubber feet offer three different angles (flat, four degrees, and eight degrees) of customization to enhance your comfort while gaming. It also features a fully programmable row of F keys to put in your custom macros via their firmware, the Logitech G HUB.
It is a sturdy keyboard with no flex. The top right hand has an LED light button to easily turn on and off your lights.
The actuation distance for these switches is 2.0mm with 50g of force to activate. Slightly more length than the previous keyboard, the Corsair K70 Rapidfire.
The LED lights are directly in the middle of the switches, enhancing the light through the keycaps.
The only downside is that the bottom row is a non-standard bottom row. It will not fit some custom keycap sets, so make sure you check for compatibility prior to buying.
Differences Between Pro and Pro X Keyboard
The Logitech G Pro X Keyboard is slightly more expensive and for good reason. Pretty much everything is the same.
One of the differences is that you can pick the type of switches you can get out of three different sets: GX Blue (clicky), GX Brown (tactile), or GX Reds (linear).
The GX Browns have an actuation distance of 2.0mm with an actuation force of 50g. It is not as loud as the GX Blues.
The GX Reds have an actuation distance of 1.9mm (slightly less) with an actuation force of 50g.
Another big benefit is that the PCB is hot-swappable! That means you can mix and match these GX switches however you want. Inside the box is a keycap puller and a switch puller as well.
The switches are mechanical switches with a clear top housing. The stabilizers have a decent amount of rattle, which isn't a good thing.
A super cool thing is that you can use any switches you want to with this keyboard, considering they're MX-style.
A downside is the price. It sells at $150. The keyboard still has a Micro-USB, which is a little outdated for 2019. For this price, there are many other keyboards out there that have a USB-C cable, hot-swappable switches, and with a more aesthetic look as well.
Logitech Pro X Switches
These switches are only available on the Logitech website. They come in boxes of 92 switches, so you get a few extra in case you need some replacements.
They are currently selling for $50 for a box of 92 switches.
For an in-depth guide on every single one of Logitech's switches, they have a great page talking about it with sound bites, a force chart, actuation numbers, distance, and more.
Very cool, Logitech.
Ducky One 2 Mini – Tfue Ultraviolet keycaps
Next is Tfue. Tfue uses the Ducky One 2 Mini with a set of Ultraviolet keycaps.  
Tfue is a professional Fortnite player and a streamer. He started with Call of Duty and Destiny and switched to playing battle royale games such as H1Z1 and PUBG before starting Fortnite. He currently has over 11 million subscribers on YouTube.
This keyboard currently has a 5-star rating on Amazon with 53 total reviews. It is selling for $139.99. The keycap set Tfue uses comes around $50. It currently comes in Cherry MX blue switches or Cherry MX red switches.
This keyboard is a 60% keyboard, which means it's missing the arrow keys and a number pad. It's a thin keyboard with a two-tone exterior. The bottom is white with a black top.
With the keyboard, you also get a random-colored custom keycap set with a custom spacebar as well.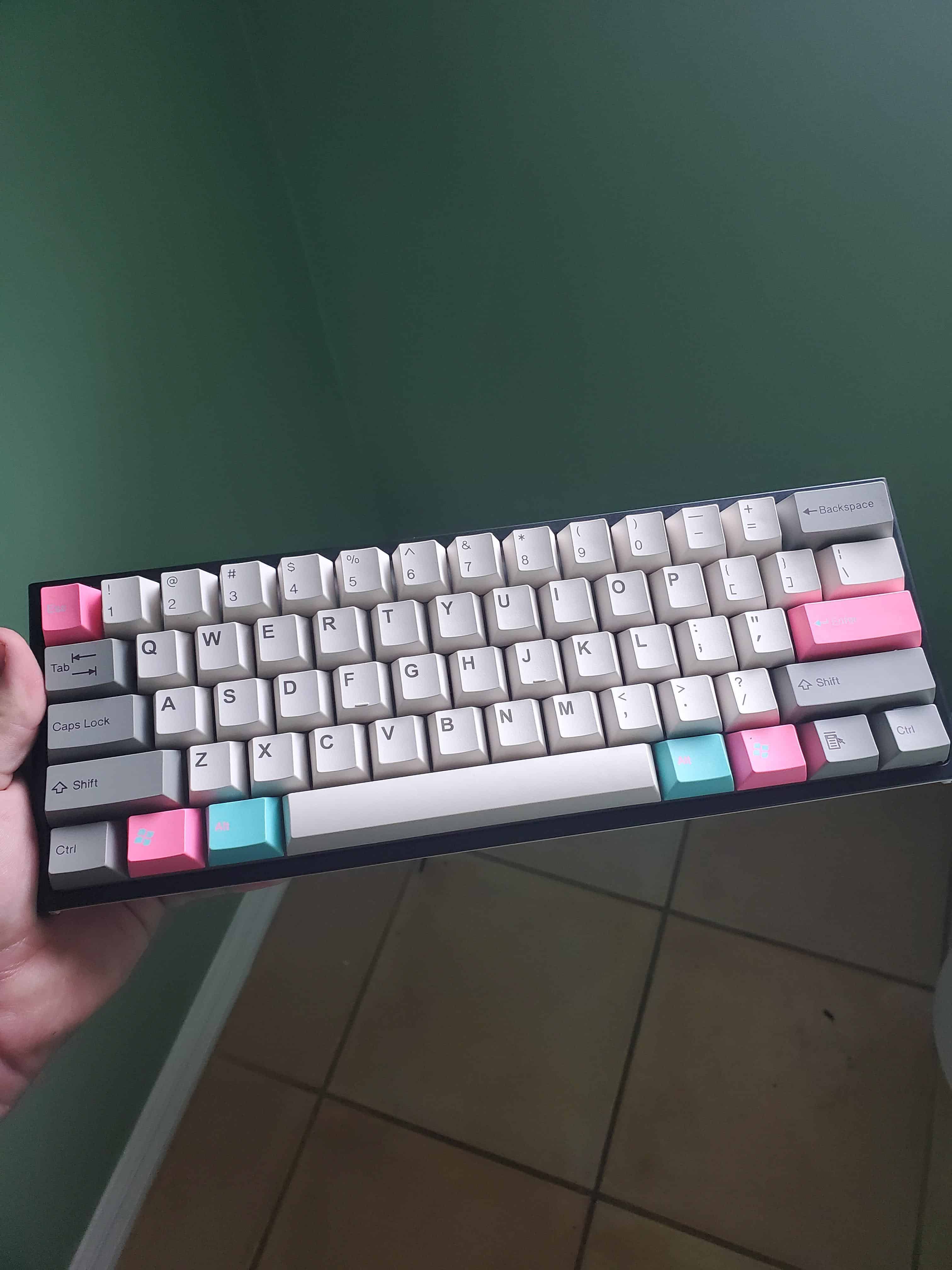 It has a USB-C connection on the top left side. This is a standard keyboard, so you can customize all the keycaps to your liking. On the backside of the keyboard is the Ducky branding.
The keycaps that come with this keyboard are double-shot PBT keycaps, which are high quality. The RGB shines through nicely. The FN keys are printed on the front of each keycap, so you know what you're doing when you press the FN button with other buttons.
This is my favorite part of this keyboard since it's hard to remember which keys do what on its 2nd layer. The laser-engraving in white is super easy to see. From the top view you cannot see these legends at all. Only when you're standing in front of it.
The bottom of the board has four rubber feet, and it has two different sets of feet. You get two different elevation settings.
Another thing you might've never seen before is a DIP switch, which lets you change the FN keys, Windows keys, things like that. There's a lot more information about what the DIP switch does in the manual that comes with it.  
The space bar has little to no rattle, which is awesome! They're made by Ducky themselves.
The keyboard has on-board RGB lighting effect controls and macro controls as well. No software needed, but it can be troublesome since you must keep referring to the manual.
Many people have complained about the USB-C cord fitting into the hole. Hopefully, Ducky has fixed this problem by now.
Anne PRO 2 60% Mechanical Gaming Keyboard – Cloakzy
Moving on. Cloakzy uses the Anne Pro 2 Mechanical Gaming Keyboard. Like the Ducky One 2 Mini, the Anne Pro 2 is also a 60% keyboard and has 61 keys.
Cloakzy is a 25-year old professional gamer and Twitch streamer. His real name is Dennis Lepore. He currently plays Fortnite, but used to play PUBG, H1Z1, and others. He is captain of the Faze clan and regularly participates in gaming tournaments.
The Anne Pro 2 has many of the same features of the Ducky One 2 Mini, except it comes at a cheaper price of $89.00 currently and has wireless capabilities. Alongside that, you can also pick Gateron switches or Kailh box switches, which some may consider better than Cherry MX. But if you're a die-hard Cherry MX fan, they offer those too.
Depending on the switches, the prices of the keyboard will change.
This keyboard comes in two colors: black or white. You have the same switches options for both. It currently has a 4.5-star rating on Amazon with 75 ratings.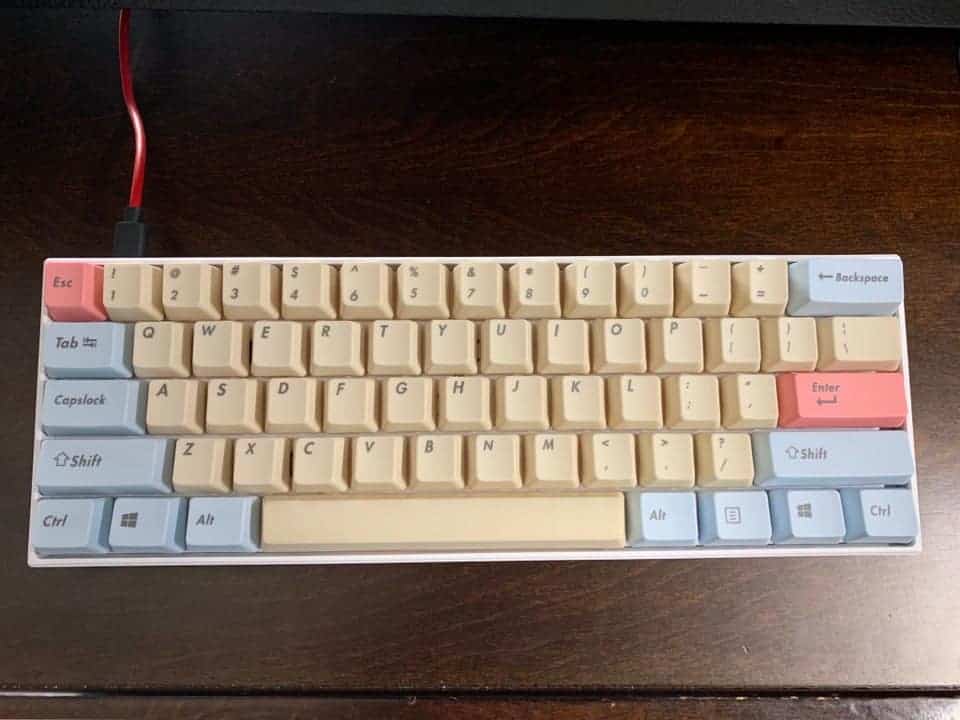 It has double shot PBT key caps as well and RGB lighting. Super durable keycaps, and it won't accumulate nasty grime like ABS plastic. Unlike the Ducky One 2 Mini, the RGB lighting effects must be modified through software.
It has fully programmable keys through the firmware, so you can do whatever you want to your layout. Unfortunately, there have been many complains regarding the firmware and its ease of use and accessibility. Despite this, many still love this keyboard.
With the keyboard comes some special colored keycaps (red, yellow, green, and purple) for the modifier buttons. It also comes with a key cap puller and a braided red USB-C cable.
It has no kickstands but does have 4 rubber feet. You're stuck in one angle, but it's a relatively comfortable one.
The RGB is slightly dim on the board even at maximum brightness, but it does come with pre-programmed effects.
Many others have complained about Bluetooth connection and lighting customization. The team has been constantly working on customer service and fixing this.
Another important mention is that the keyboard is USB-polarized. Make sure the USB cord is oriented correctly to work. If it doesn't work the first time, flip the USB connector around and try again.
Despite being a 60% keyboard, you can use the keyboard as if it had arrow keys. If you only tap the shift key, ctrl, fn1, fn2, they'll act as arrow keys. The company programmed the keyboard to include that feature for an enhanced user experience.
The stabilizers are sturdy without rattle or wiggle.
Vortex Pok3r – Symfuhny
Symfuhny is a Twitch streamer who also makes YouTube videos for Fortnite. He first started streaming in June 2018 and now has over 1.8 million followers. His real name is Mason Lanier. He consistently participates in solo and duo tournaments. Unlike others on this list, he does not play Fortnite professionally for a team.
Symfuhny uses this keyboard, the Vortex Pok3r (pronounced Poker) mechanical keyboard. It is NOT available on Amazon, but you can buy it at mechanicalkeyboards.com instead. The Vortex Pok3r is also a 60% keyboard, so no arrows, no number pad.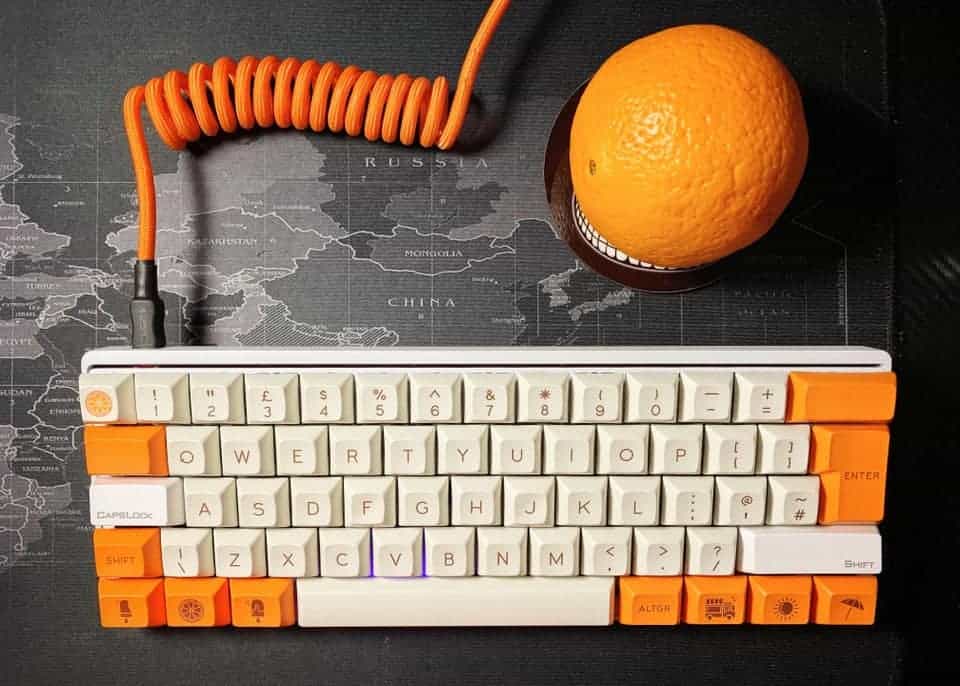 This keyboard costs $139.99, and it comes with different colors, backlight options, and switch options. Prices can range depending on what you pick. The link above will show you all the options and you can scroll through for yourself. The switch options can be Cherry MX black, brown, blue, red, green, clear, silver, silent black, silent red, or nature white.
This keyboard is extremely popular in the mechanical keyboard community. This keyboard uses a Micro-USB cord rather than USB-C.
The keyboard has an aluminum base instead of plastic. The bottom of the case has 4 grippy pads instead of rubber feet. It does not have any adjustable kickstands to change the angle of the keyboard.
The keycaps are double shot ABS plastic with clear legends. Unfortunately, they are not PBT keycaps, so over time, you will accumulate some grime and slime.
The stabilizers have rattle and noise, especially the space bar. However, they are stable and usable.
If you pick a version with RGB lighting, there are on-board controls to switch through the pre-programmed lighting effects. It also has programmability on the keyboard itself.
Read the menu to customize the RGB layers using the keys right on the keyboard itself.
There are many resources comparing the keyboards above. Many people like to compare the Ducky One 2 Mini, the Anne Pro 2, and the Vortex Pok3r because they are all 60% keyboards that are popular within Fortnite gaming and the mechanical keyboard community. I'll link to a few videos of some people that have compared the 3 below:
Brandon Taylor Ducky One 2 Mini vs Anne Pro 2 vs Vortex Pok3r RGB
Bad Seed Tech Vortex Poker 3 RGB Review: vs One 2 Mini and Anne Pro 2
Andy V Nguyen Best 60% Keyboard – Ducky One 2 Mini vs. Vortex Pok3r vs. Anne Pro 2 – 60% Keyboard Showdown!
Summary
Alright we did it! We took the most popular Fortnite players and did detailed reviews of which keyboards they were using. We looked at the mechanical keyboards that Fortnite pros play on, such as summit1g, ninja, Tfue, Cloakzy, Myth, and Symfuhny. The five keyboards that they use are the Corsair K70 RGB Rapidfire, Logitech G Pro, Ducky One 2 Mini, Anne Pro 2, and the Vortex Pok3r. They're all different, but they are all mechanical keyboards with fast and responsive switches. Many of them offer different switch options for further player personalization. Make sure you get the keyboard that is most comfortable for you to game on instead of just copying your favorite player's keeb.
Happy typing and gaming!
If you have a question, you'd like us to answer, leave it down below. Or a comment or concern, do that too. Thank you!