The Philips SHP9500s are a fantastic pick. It has amazing sound and build quality at an affordable price. It's able to compete with other open-back headphones at much higher price points.
They are a great pick if you are either getting into the audiophile hobby or you just want good headphones for under $100.
The Verdict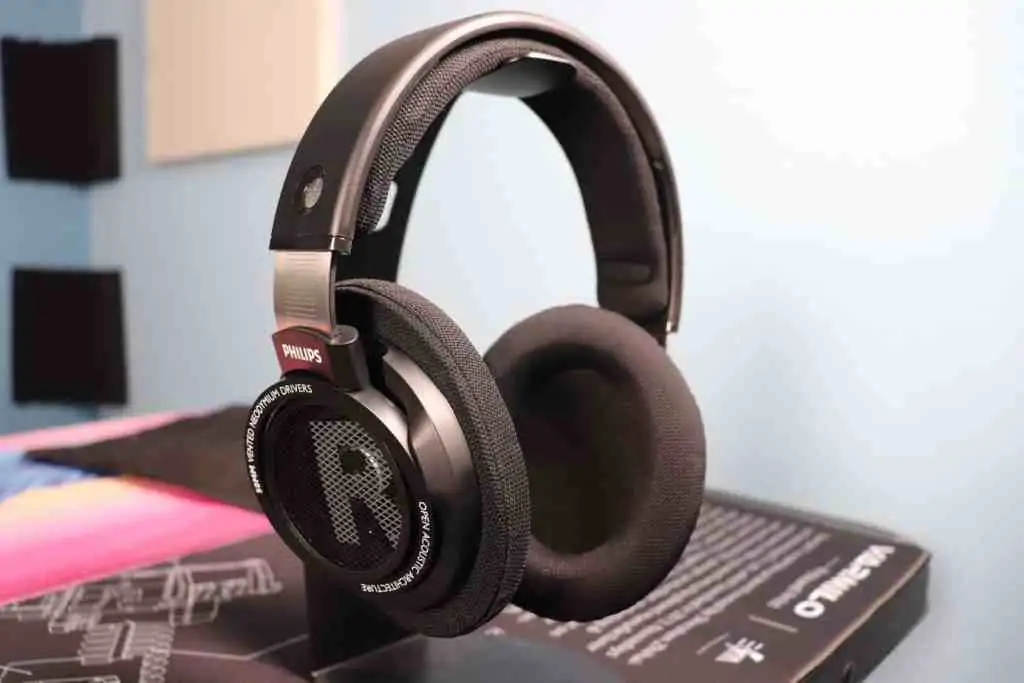 If you are looking for solid pair of headphones for gaming, listening to music, and music production, the Philips SHP9500s are one of the best options, especially if you are wearing headphones for long hours.
If you work in an office or at a computer for long hours, these are comfortable and won't get hot while you're working due to their sport mesh ear cushions.
The headphones are best used when sitting for long periods of time. When talking or moving often, they tend to slide off or shift around on your head.
The SHP9500s also have a great sound performance for people entering the audiophile hobby. These might not have the most bass for hip-hop or rap, but for genres such as country, rock, or pop, these have excellent performance.
They even beat headphones that cost twice the price as the SHP9500s.
These are open-back headphones, which means sound leaks out of them, unlike closed-back headphones or noise-canceling headphones.
Being open-back allows for a wider soundstage that makes you feel as if you're there in the recording studio, but this makes the headphones usable in private spaces. The leaked sound will most likely annoy the people around you.
The side of the earcups is open, allowing sound to escape. This reduces the echo effect from the earcups themselves.
It also widens the sound stage of the music you are listening to, resulting in improved sound performance for music and gaming.
Those with larger or smaller heads may have issues with this pair of headphones.
Overall, the sound is excellent for the price and the build quality is not budget-feeling at all. The build shouldn't be a concern, considering these are best for listening at home rather than exercise or travel.
It doesn't have a microphone or other extras, but if you want a high-quality listening experience, then this is a good buy.
It's difficult to complain about headphones at this price point, especially because the quality is so good, even when compared to higher-end headphones.
If this is your first pair of open-back headphones, definitely consider these. The sound stage is an amazing upgrade from closed-back headphones.
If you want to learn more about the Philips SHP9500, you can find out more here on Amazon.com. Also, there is plenty of useful and interesting information down below.
---
In The Box
In the box, in the addition to the headphones, there are a few other accessories:
Long 3.5mm to 3.5mm auxiliary cable at 1.5m (4.9 feet): The cable is removable from the headphones and is long enough to connect the back of your computer without issues. The cable can also be quite annoying and can get tangled easily. The cable is rubber, but it doesn't develop kinks. The cable did physically break as soon as we plugged in. The outer cap of the cable slid off and gets displaced easily.
Carrying Bag: The carrying bag is a sport mesh material. It doesn't close but it is nice to carry the headphones in so they don't get damaged if your traveling with them.
Gold plated 3.5mm to 1/4 in. adapter: The gold-plated 3.5mm to 1/4 in. adapter is useful if you make music and wish to connect your headphones to a guitar or other audio equipment. The gold-plating ensures that audio quality isn't lost.
---
Build Quality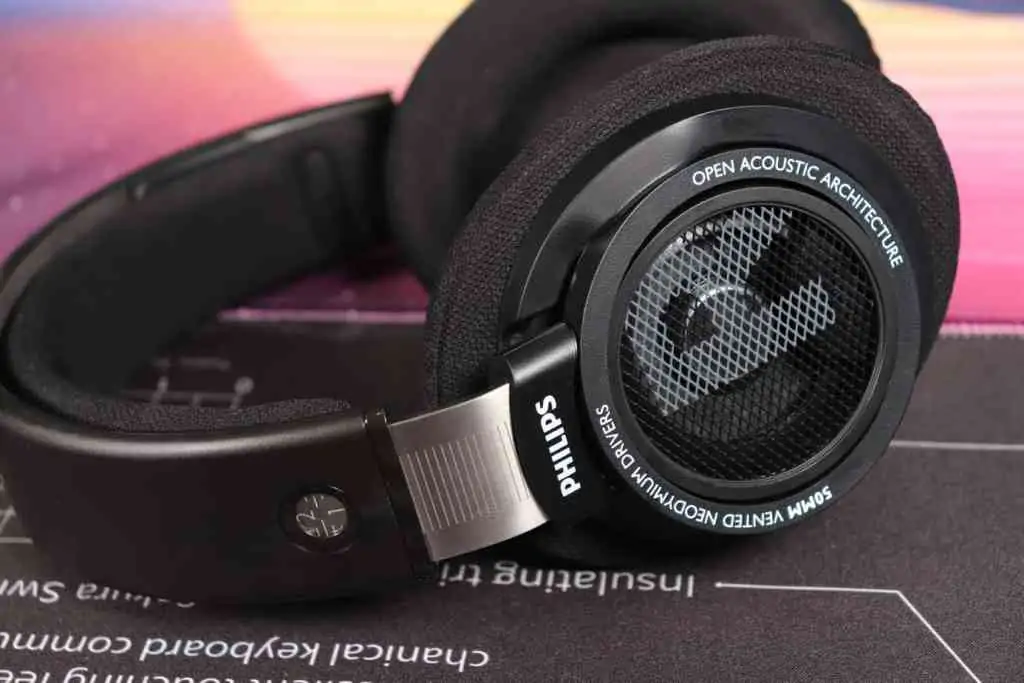 The headphones have metal adjustment bands on both sides, and the rest is mostly plastic. On the sides there are vents, also plastic, due to the open back design.
There is a dense foam pad on the top and removable pads on the ear cups which is nice for the long-term durability of the product.
Overall the build quality isn't bad, but it isn't amazing either. They won't break if you drop them and are sturdy enough that you don't have to worry about them breaking from normal everyday use.
So far, no cracks, scratches, or dents after dropping the pair a few times. The only quality issue we had is the glue holding a piece that has the Philips logo on the cable. The materials aren't super high end but are definitely sufficient especially for the price.
Comfort and Style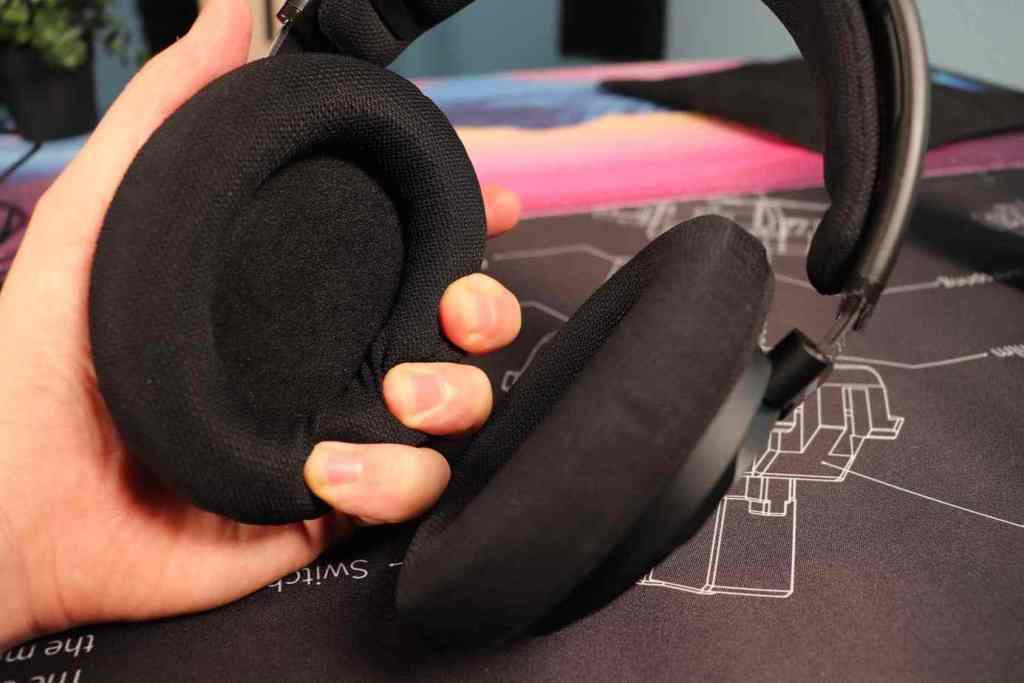 These are comfortable for long listening sessions. They won't get hot and can be worn for hours.
The headphones are pretty loose and have a low clamping force, so you won't have to break them in at all.
However, the SHP9500s don't fit well on small heads. Even the smallest adjustment level causes the headphones to slide right off of smaller heads or not create a good seal around the ear.
The shallow sport mesh pads can be a bit scratchy, but they can be replaced if this is a big issue. Also, because they're shallow, the drivers may get quite close to your ears and cause discomfort.
There are no pressure spots even after several hours of use. If you're just sitting still for long periods of time, a noticeable spot will appear. This can be avoided by manipulating the headband periodically.
Most of the headphones is black with small accents of silver on the metal adjustment bands. Overall, the headphones are quite good-looking.
Sound Quality
The sound quality from these headphones is amazing especially for the price.
The soundstage is excellent because they are open back, and there is a lot of clarity, separation, and detail. This makes this a fantastic option for gaming as well as listening to music.
Compared to gaming headsets, these are definitely a step up, especially while listening to music. Due to their open-back nature, they do leak at least 25% to 33% of the sound.
Someone across the room would be able to hear what you are listening to.
As for sound signature, these don't pack very much bass, so genres like hip-hop or rap do not sound the best, but these are great with rock, country, and pop.
Male and female vocals sound clear, crisp, and vibrant. The small details can be heard, which can even be distracting if you're trying to work and listen at the same time. But overall, this is a good thing.
With a separate amp, you can intensify the bass, but it is not needed. Overall the sound performance is really strong for the price and competes with headphones at higher price ranges.
The Technical Details
Drives Side and Type: 50mm Dynamic Drivers
Frequency response: 12 – 35kHz
Impedance: 32 Ohms
Sensitivity: 101dB.
The impedance of 32 ohms and high sensitivity means you can drive these headphones with basically anything, from your phone to your PC.
An amp will improve the sound, but is not needed. These 50mm drivers are large so they will be able to pack a decent punch and the frequency response, the range of sound from low to high, is quite good especially for the price.
---
Alternatives to the Product
For the price there are no real competitors to the SHP9500 if you want open-back headphones. The next level up will be over $100.
If you are willing to spend a little over $100, you can get the successor to the SHP9500, the Philips SHP9600s, which deliver a bit better material quality, greater comfort, and an improved look.
---
Conclusion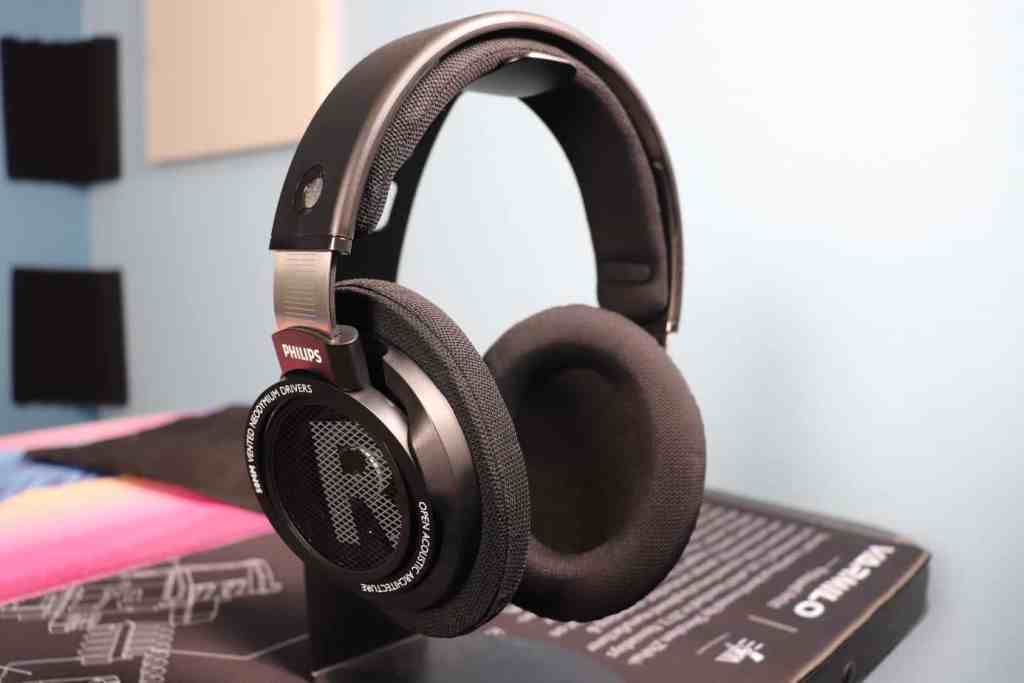 If you need great-sounding headphones for a solid price, this is one of your best options, if not the best option out there.
It competes with headphones at higher price points and still manages to not sacrifice in any category, especially the sound. There are no extra features, but these have a really strong performance in sound and comfort.
The sound is great in the mid-ranges with a wide soundstage, especially for rock, country, and pop.
The Philips SHP9500s make a solid pair of headphones, with adjustable head bands, breathable ear cushions, open-back design, wide soundstage, and balanced sound.
So if you're looking for a good-sounding and affordable pair of headphones, this is the perfect choice for you.
If this is your first open-back pair of headphones ever, you will be impressed.
You can check the Philips SHP9500s here on Amazon for an affordable price.