When searching for my very first headset, I was excited to use my new set of cans for just about everything, whether that be music, gaming, or chatting to friends.
I was disappointed to learn that my gaming headset came with with over-tuned bass, loud highs, and almost non-existent mids.
I've definitely learned from that bad experience and I'm here to help your out. But to answer the question, are gaming headsets good for listening to music?
Gaming headsets are not ideal for listening to music.
Headsets do not accurately reproduce the sounds in music as the bass and highs are often over-tuned. Headsets are constructed for the purpose of gaming, not music.
With a focus on convenience with a built-in microphone, you'll get the most out of your game sounds, but music will be lacking.
Let's break down exactly what all this means and give you a few recommendations on headsets that are good for gaming and music.
It can also help to have treated windows to improve your listening experience. Yard care is no joke. You can look at types of replacement windows for ideas.
Why Gaming Headsets Are Not Ideal For Music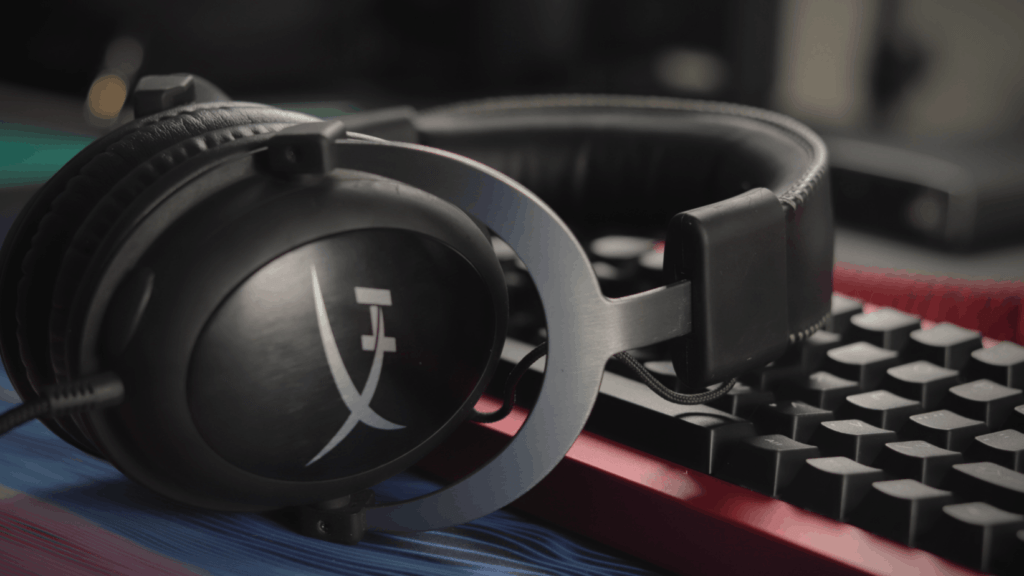 When it comes down to it, there are several reasons why gaming headsets are not ideal for music.
When comparing a product that is made for the purpose of gaming (headsets) with something made for listening (headphones), there are going to be some major differences in the design.
Gamers value convenience, exciting gameplay, tracking footsteps, and comfort.
People listening to music want high-quality sound, portability, and comfort.
While there is some overlap in the markets, both products offer different designs for different reasons.
Headsets Are Made For Convenience, Not Music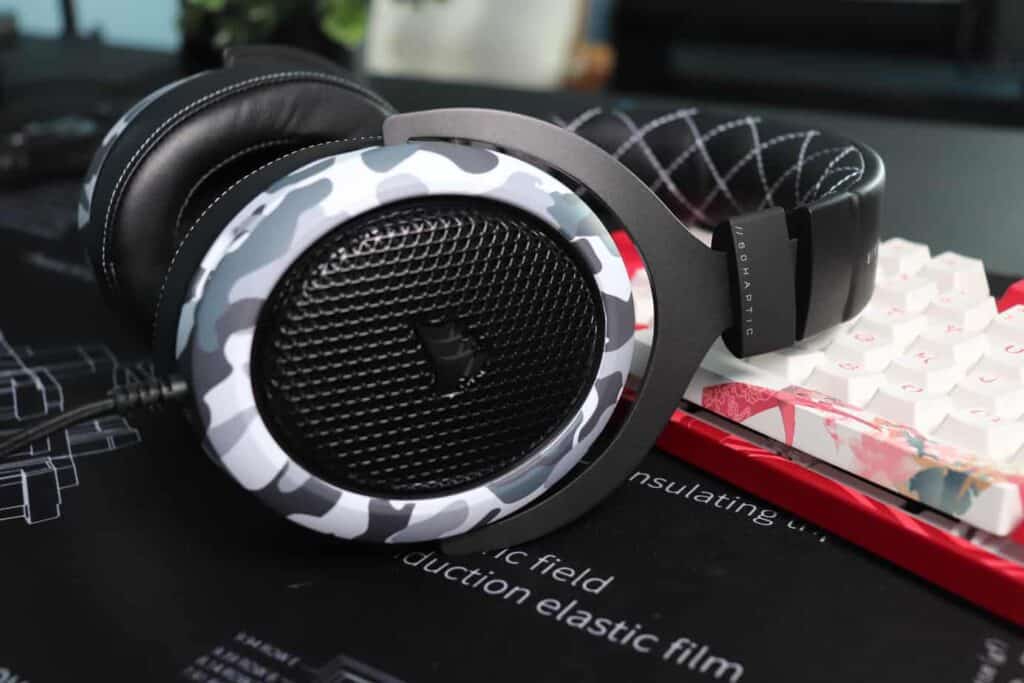 Most gamers out there want to get home from work, plop down on the couch, throw their headset on, and start gaming.
After a rough day at work/school, you just want to be able to come home and relax.
Headsets make the transition into leisure time easy and allow you to direct your full focus into the game.
They don't want to deal with setting up a standalone microphone or a mess of cables. With everything built into the headset, convenience is at the tip of your fingers.
But the convenience comes at a cost.
Instead of the full focus being an amazing sound experience, the manufacturers need to juggle convenience and quality.
This leads to sub-par sound.
While it is not the end of the world, if your goal is to listen to accurate sound, you'll experience the drawbacks of a headset.
To save the money spent on the microphone and additional controls required in a headset, the drivers are downgraded which equals a poorer sound experience.
There are often other drawbacks to look, which we'll get into next.
Headsets Have Boosted Bass and Highs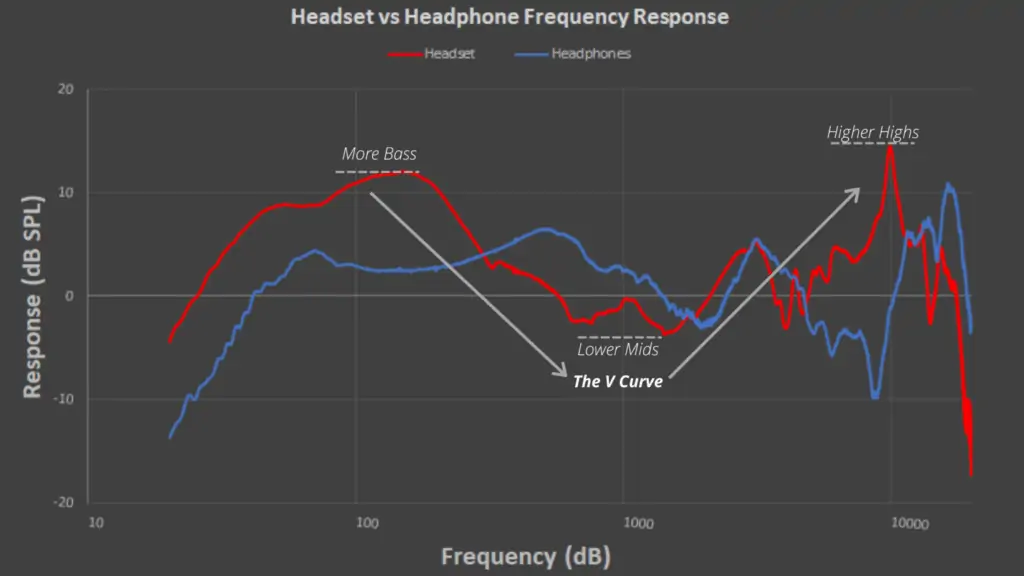 To make your gaming experience more immersive, headsets are made to boost explosions and make gunshots sound more impactful.
The bass and highs are cranked up a notch to achieve this, and as a result, the mids will be lacking.
A normal sound profile, in comparison, would make the game noises sound boring and dry.
But using the gamer sound structure for music results in certain sounds overwhelming others. Unless you're a bass-head, this presents a major problem.
You want more accurate sound so all the different aspects of your music are presented.
Gaming headsets come in a sharp "V" curve, whereas normal headphones are more flat. If you look in the chart above, you see how left third of the chart (representing the bass) is higher for the headset.
The mid-section refers to the mid-range which is quite lacking, and then the highs are boosted even further on the right section. This makes the classic V shaped curve.
Not all headsets are tweaked to be this intense, but it's quite common.
If you're looking to get a headset for gaming and music, it's best to have something that allows you to easily tweak the equalizer settings.
A Bulkier Design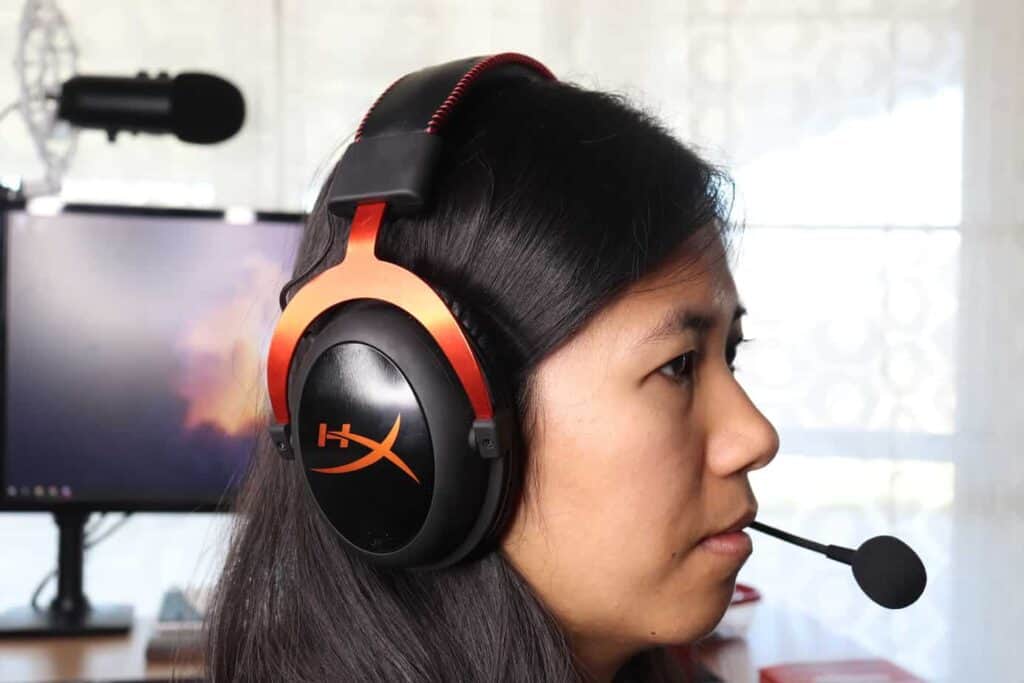 When you wear a headset, you want to forget you're even wearing it. You want the headset to conform to your head and be comfortable to wear.
If you play for long hours, comfort is king.
With a microphone and additional controls, you're bound to have a bulkier (and therefore heavier) headset.
If you have a smaller head, a bulky headset can also look a little goofy. The worst part is the extra strain the weight can put on your neck.
Just ask my wife, a bulky headset looks a almost comical on her.
The bulkier design also creates issues with portability.
Not that many people take headsets out in public, but a headset would be a lot more difficult to lug around with you.
The simpler design of headphones makes them more portable by nature.
Being able to listen to music when riding on the bus or walking around town makes headphones more versatile too.
Should You Get A Separate Pair Of Headphones For Music?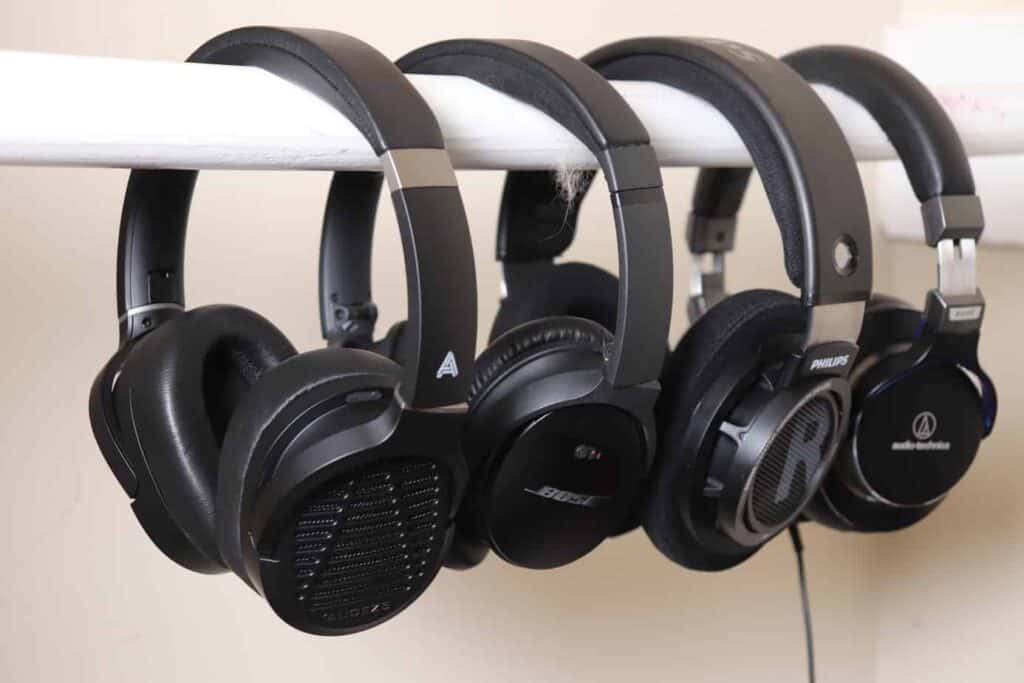 Now that we know headsets are not the perfect fit for listening to music, should you get a separate pair of headphones for music?
Hold your horses for a second.
Yes, you could get a separate pair of headphones and that would work wonderfully, there are a few ways to make your headset work better for music.
In a world of consumerism and waste, let's try to make the most of what we have before we go crazy buying new products.
Here's my favorite way to improve the sound on a headset.
Easy Fix: Tweak the Equalizer Settings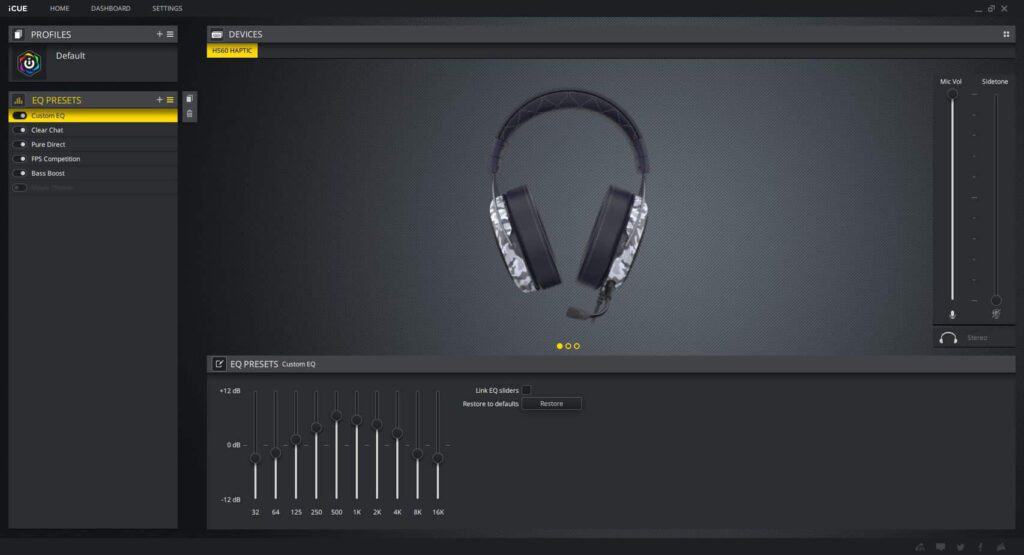 If your headset comes with any software, you can open it up to tweak the equalizer settings and flatten out the steep V curve.
For example, in the software for the Corsair HS70, I was able to make a reverse V-curve to boost the mid-range and lower the bass/highs.
This should counter-act the factory settings to make it better for listening to music.
The best part? I can easily reset the original V curve next time I want to open a game.
Learning how to tweak the equalizer settings is an excellent way to make your headset more versatile and undo the atrocious preset settings.
Sometimes Headphones Are Worth It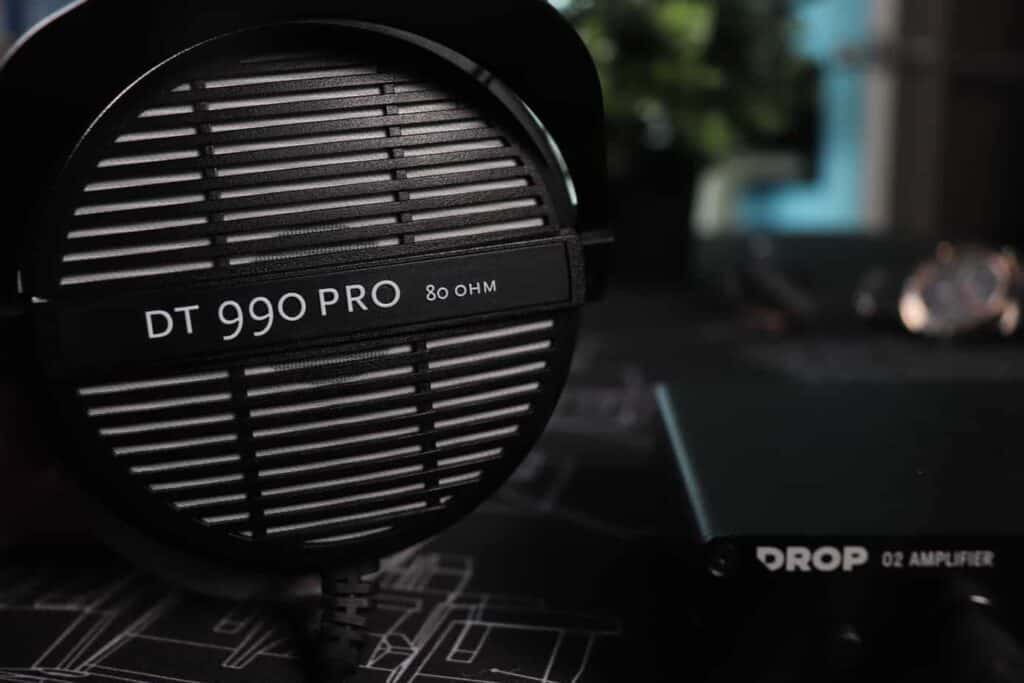 If your headset doesn't come with software to tweak the equalizer settings, you might be out of luck.
If the fix didn't work for you, it might be worth it to shop for a pair of dedicated headphones.
And let's face it, most cheap headsets don't have the best drivers. They are doomed from the start.
Just beware, shopping for a pair of headphones is a rabbit hole on it's own.
You'll have to choose between open-backed and closed-backed, find the perfect fit, and find a reliable option at your price point.
Don't even get me started on amps, DACs, and high bit-rate music.
For an entry pair of headphones, we definitely recommend the Philips SHP9500 on Amazon. They are open-backed and provide awesome value for the price.
Recommended Headset For Music and Gaming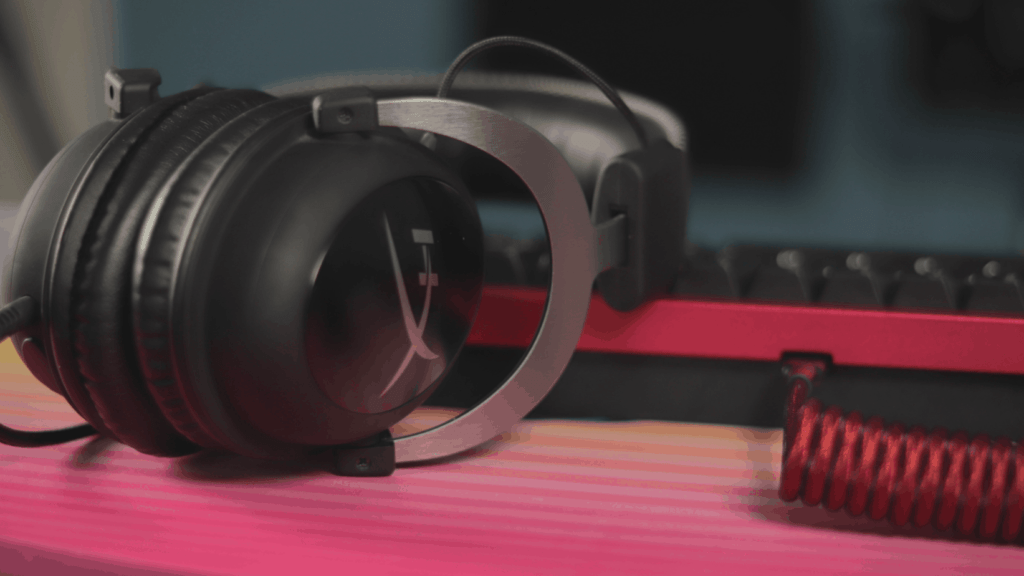 If you're dead-set on getting a headset that you can use for music and gaming, we highly recommend the HyperX Cloud II's.
We recommend this headset above all the rest for multiple reasons.
For one, the build quality and comfort will knock your socks off. Everything down to the leather, stitching, and lightweight design make it feel premium, even at a reasonable price.
Not to mention, the headset comes with a sound card that cleans up the audio and lets you tweak the settings as you're playing.
I've used this headset for the past few years and always default back to it.
You can find the HyperX Cloud II's on Amazon.
Conclusion
Gaming headsets are not ideal for music, but that doesn't mean they can't be used for that purpose at all.
Getting the right headset can help if you want a truly multi-purpose setup. We definitely recommend you mess around with the equalizer settings to find the perfect sound profile for gaming and music.
Not all headsets have software support that's super effective so you may be stuck.
A separate pair of headphones will also work for those who care more about audio, as a headset can only get you so far.
If you really want to get started down audiophile journey, brace yourself (and your wallet).
Good luck!