If you've been wanting to try out a low-profile keyboard design, the Havit HV-KB390L offers a super-thin frame, nice stabilizers, and Kailh switches at a great price point.
While there are many things to love about this keyboard, there are some things to consider when determining if this is the right keyboard for you.
Let's get into the review of the Havit HV-KB390L.
The Verdict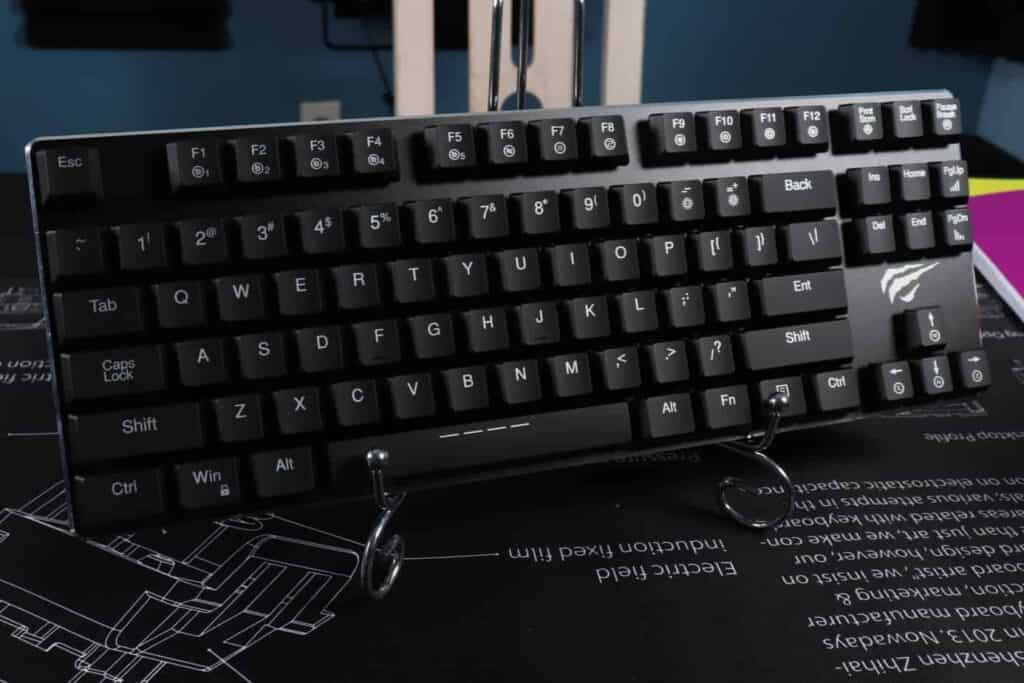 The Havit HV-KB390L, just like any other budget keyboard, has its ups and downs. Ultimately, I think it provides a unique combination of features that may be attractive to those seeking a new, affordable mechanical keyboard.
Some downsides to this keyboard are the sub-par ABS keycaps, the frail build, and the recessed USB port, but these are all concessions you often have to make when purchasing keyboards at this price point.
The smooth (but mysterious) stabilizers and slim aesthetic are major highlights of the Havit HV-KB390L.
This would be a really great first-time mechanical keyboard in that it offers LED backlighting (and the cool effects that come with it) and satisfying clicky switches at a great price.
But for a seasoned mechanical keyboard user, the quality of this keyboard may not impress you.
This keyboard can be found on Amazon for a low price if you are interested in finding out more!
---
In The Box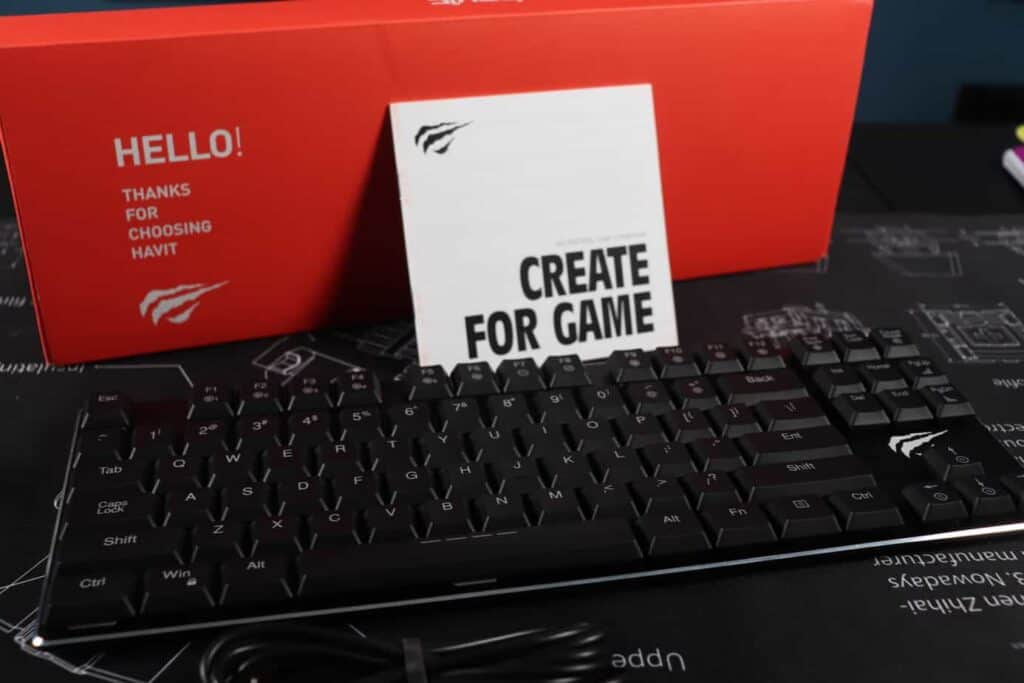 While most mechanical keyboards have some helpful extras thrown in the box with the keyboard, Havit keeps it pretty simple with the HV-KB390L. The essentials that come with this keyboard are:
USB-C power cable: The power cable is nothing special, its a simple, black rubber-coated cable that will get the job done.
User manual: To learn more information and specifics about this keyboard, the user manual is always helpful to look through.
---
Build Quality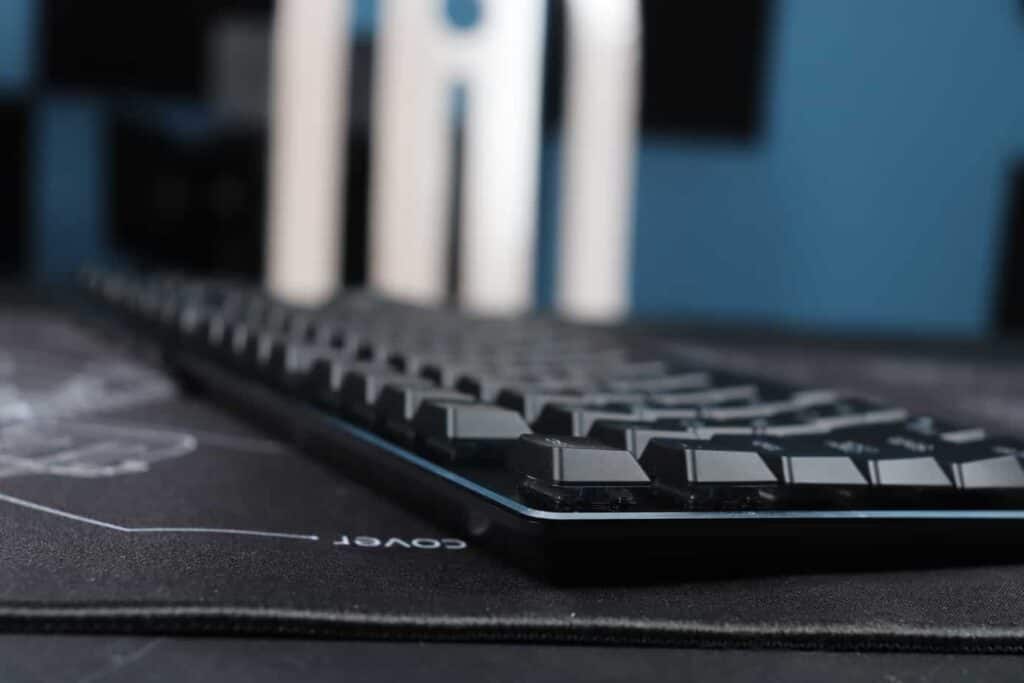 As one of the thinnest mechanical keyboards available, it's easy to see why the structural integrity may not be the greatest with the Havit HV-KB390L. It is super light and flexes pretty easily if you twist the frame.
This keyboard has an aluminum top-plate, with otherwise plastic casing.
While not as sturdy as most normal-sized keyboards, the sleekness offered is definitely a worthwhile tradeoff.
Since this keyboard sits so low to the desk, it is easy on the wrists. The HV-KB390L is slightly angled, but there is a kickstand adjustment to raise the height if needed.
I like the appearance of the low-profile design too, it is a nice change from the bulkier keyboards I'm used to using. The Havit HV-KB390L is entirely black with a chrome strip on the case's edge, it just looks clean.
There is a white Havit logo above the arrow keys, but other than that there is no visible branding.
There is crisp, light blue LED backlighting on the HV-KB390L, with tons of effects and settings that you can configure on the keyboard or through Havit software (which you can download for free).
The power port is located on the back-center of the keyboard in a little recessed area. While the cable included works perfectly well, you may run into problems if you want to use a custom cable.
The Keycaps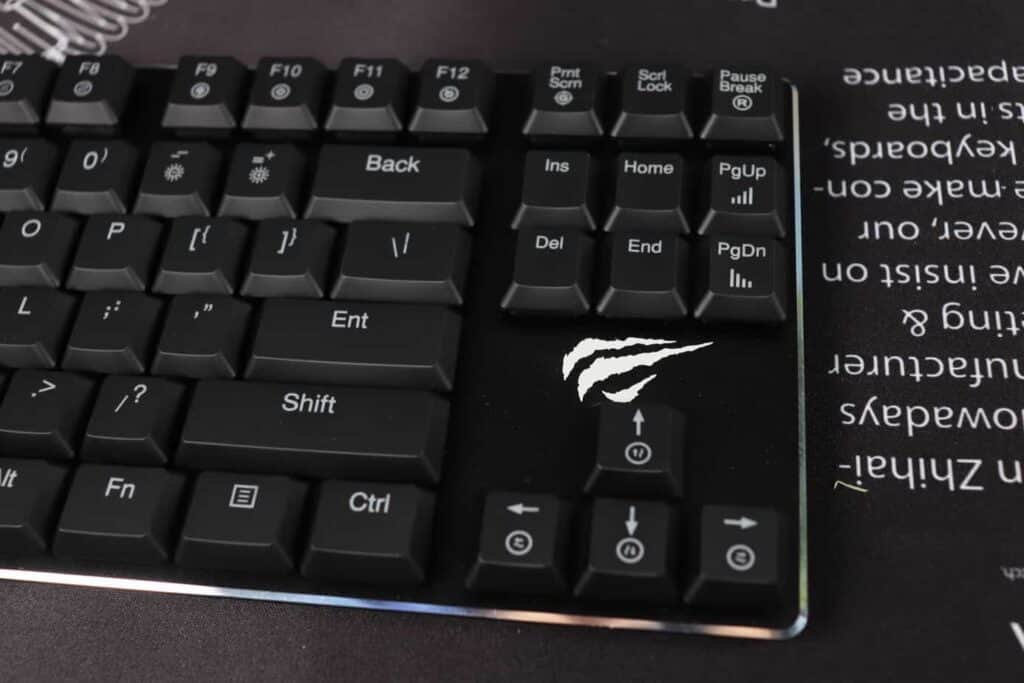 The keycaps on the Havit HV-KB390L are made of a thin ABS plastic.
ABS keycaps aren't the best material for keycaps, but they are highly common in budget keyboards.
The main caveat is that they retain a lot of oils and grime from use. After using this keyboard for a few days there was quite a bit of shine already to the keycaps.
The keycap legends are super clean, the simple font straying away from the "gamer" fonts of the Havit keyboards we've reviewed in the past.
Some of the keys (arrow keys and function row) have sub-legends to denote alternative functions, but the keycaps don't look over-crowded at all.
The Stabilizers
The stabilizers on this keyboard feel nice and smooth, which is always great to see on a budget keyboard.
The design is not the standard cherry style foound on most keyboards though, the Havit HV-KB390L has a strange wire stabilizer set up.
While this structure doesn't provide any issues while typing, it makes taking the keycaps off a little more difficult.
The Switches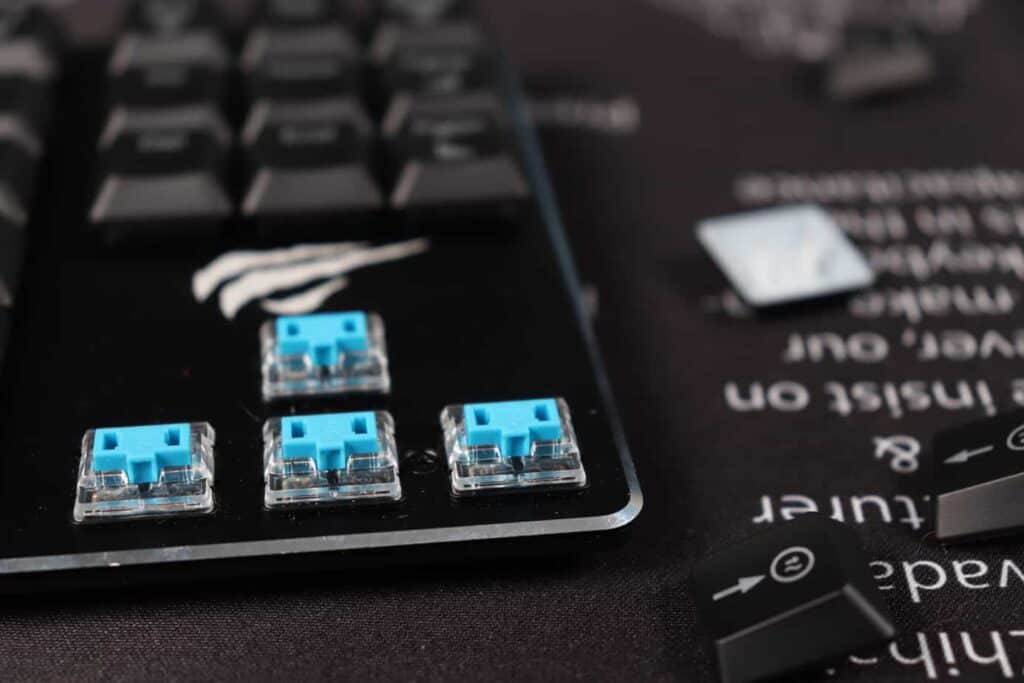 Equipped with Kailh low-profile Blue switches, this keyboard has a clicky feel. But if you have used Cherry MX Blue (or clones) switches before, it won't feel quite the same.
The reason why these will feel very different is in their structure, they are obviously shorter in height but their shape and build are distinct. The Kailh switches have a click bar that provides a clock sound when the key is pressed down but also when it goes back up.
This design results in a very crisp pings while typing, but I found these switches to be a little bit rattily.
I personally wouldn't find this keyboard optimal for a ton of writing, but it would be great for gaming or general use.
I'd recommend this as an office keyboard, but the loud sounds of Blue switches are quite irritating if you aren't the one doing the typing.
---
Conclusion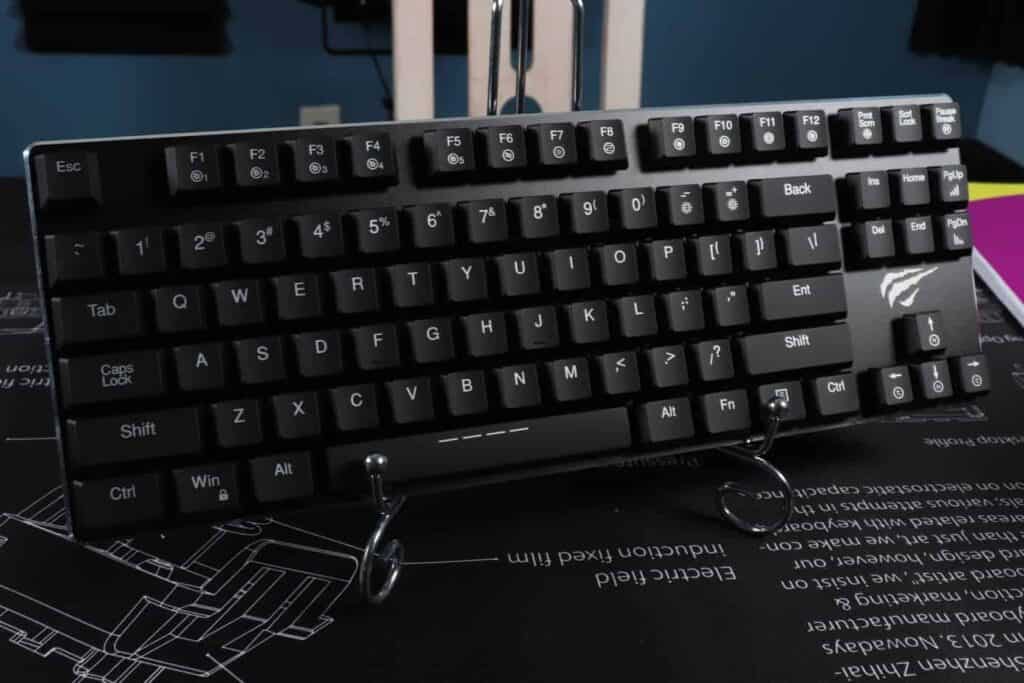 If you are looking to try out a low-profile keyboard for the extra sleekness and wrist relief it provides, the Havit HV-KB390L is an affordable option that should definitely be on your radar.
Though it doesn't have RGB, Bluetooth, or any other advanced features, the HV-KB390L is just a solid keyboard that offers a truly unique typing experience. The low-profile Kailh Blue switches were very interesting to try out and I'm sure many people will like how they feel.
Because of the unique switches and stabilizers though, you may run into problems if you ever want to replace the poor ABS keycaps.

All things considered, I enjoyed using this keyboard and I think it can be worth the price if you are specifically looking for a low-profile design with clicky switches. While I think it would be most suitable for gamers, the Havit HV-KB390L would work for any use.
If you want to check out this keyboard, you can find it on Amazon for a good price.