Finding the next set of keycaps for your keyboard can be difficult to do. There are so many different websites out there that sell them, and it can be difficult to figure out which sites are reliable, and which are not. To help you out, we put together a list of well-regarded websites in the mechanical keyboard community that offer a variety of keycaps in unique designs.
Two Main Types of Keycap Sellers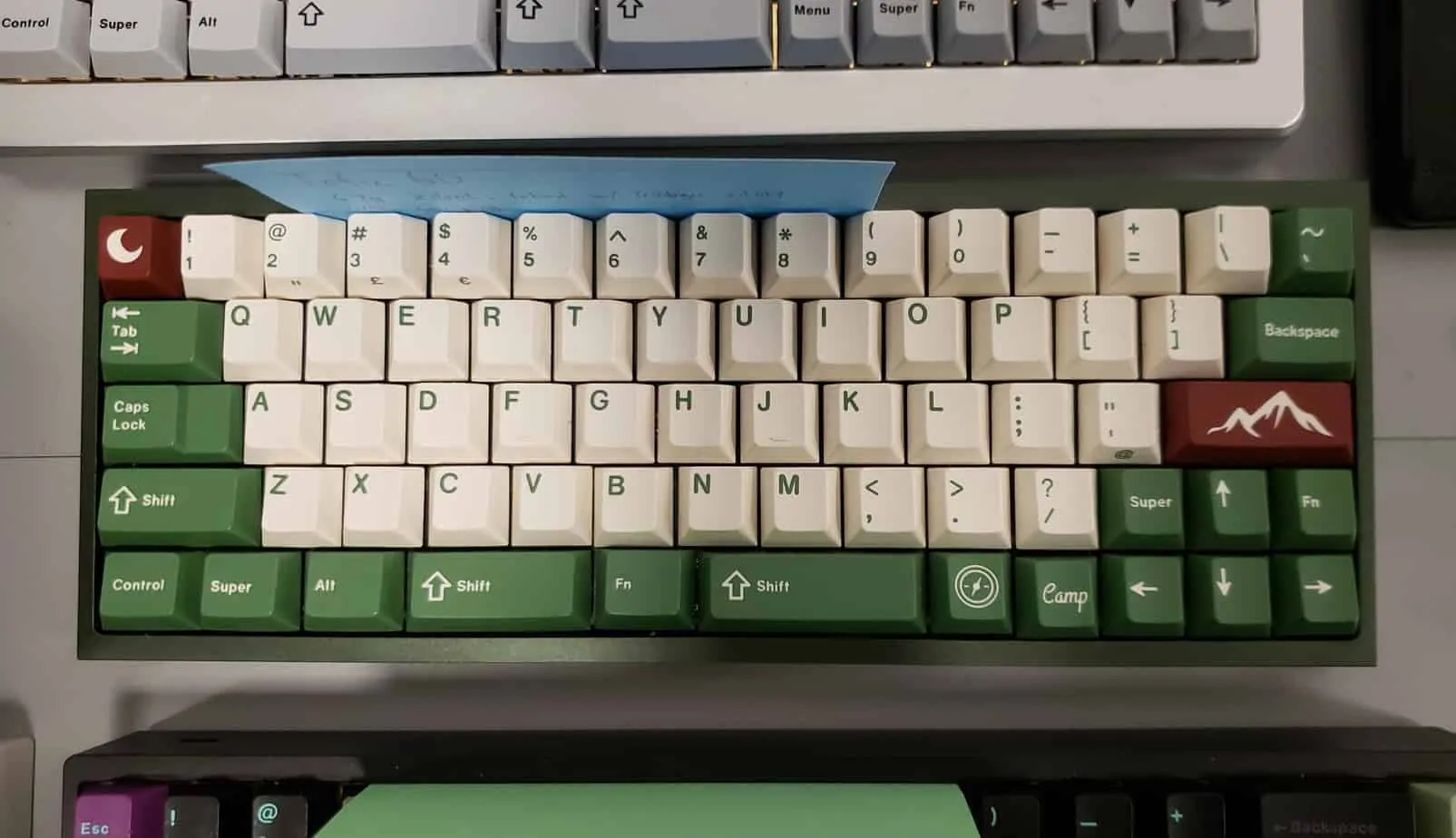 Before we dig into the list, it's important to make a distinction between the different types of keycap purchases. Typically, there are two ways to purchase keycaps: from a website that has them in-stock and through a group buy.
Buying from a website that holds them in-stock is the easiest way to get ahold of keycaps. This is typically how you would order any item from an online. The seller has them already in-stock, you order them, and then they are shipped to your address as soon as possible. Typically, the cheaper more mass-produced keycaps will come from one of these sellers, the most common websites being Amazon or Banggood.
Group buys on the other hand are quite different. Instead of the sellers having the keycaps in-stock, they will only have a prototype or a 3d render of the product. You'll be ordering a keycap set that will be shipped to you in a few months instead of instant delivery. With group buys it's not uncommon to order the parts and you'll have to wait for around 9 months to receive the product. Group buys have the newest and coolest designs but fetch a high price. Group buy sales are usually in the $100-200 range for keycaps, but can get more expensive as well.
The Best Websites to Buy Keycaps From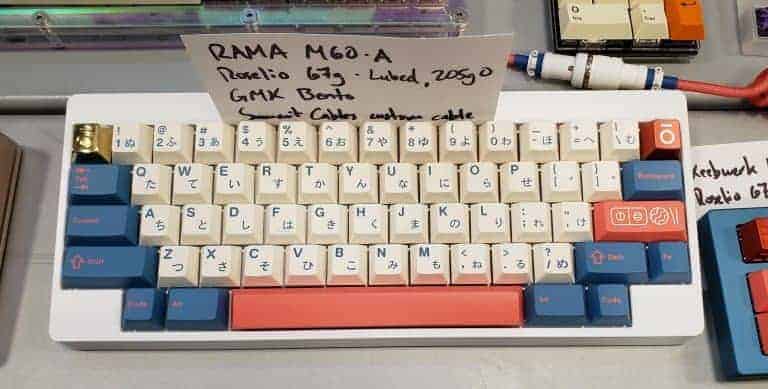 There are a ton of different sites to buy keycaps from, so we put together a list of our favorites. We recommend middle clicking the links below and checking out all of the different sites and what they have to offer. We'll give you our thoughts on each site to help you get an idea of what to expect from each place.
First up is Amazon, which I'm sure everybody is aware of. Amazon typically only sells the cheaper keycap sets such as YMDK, but you can definitely find some higher keycaps as well if you're willing to look a little further. GMK Samurai is available through Amazon, which is quite popular. Overall, the stock is pretty limited, but if you need a new set quickly, you should be able to find a cool design for your keyboard.
Amazon is the first place we recommend checking out if you need a simple upgrade. You can find a low-price set of PBT keycaps to replace your factory ABS keycaps or even pick out a cheap set of pudding keycaps. If you want the really nice keycaps, you'll have better luck on a different site.
Banggood is very similar to Amazon, where they pretty much exclusively sell the lower cost PBT sets, which can be an awesome upgrade for somebody with a set of factory ABS keycaps. The amount of designs are pretty diverse too, I would say their selection is slightly better than Amazon. But if you're looking for a super nice set of keycaps, definitely check out some of the other sites listed below.
Drop has a ton of different keycap sets available on their website. They specialize more in the mid-range keycaps, around the $50-100 mark. You should be able to find some higher quality PBT and ABS keycap variants in-stock or available for pre-order. Drop has a decent selection of Mito, GMK, and other interesting brands for purchase, so don't be afraid to browse their offerings. If you're looking for the more custom keycaps or the newest sets, I would check out one of the other websites below. You do have to create an account to look at their offerings, but it only takes about 30 seconds to set it up.
Mechanicalkeyboards actually has a pretty decent selection of keycaps on their site. The website has several different brands available such as Tai-hao, GMK, and Ducky. We definitely recommend browsing through their selection and finding what interests you. We have been keeping a close eye on the GMK Yoda and Ducky Joker sets as possible future sets for our keyboards. Mechanicalkeyboards focuses mainly on mid-range keycaps, similar to Drop, but they also have a few higher end keycaps as well. The site also has some rubber keycaps available if you're interested in checking that out.
Mechgroupbuys is where you go if you want to check out the latest and greatest group buys. You should be able to find all sorts of brand-new designs by GMK and other vendors. I would only shop here if you're willing to wait at least nine months for a new keycap set. The website doesn't actually sell the keycaps, but they'll direct you to a website that will process your order. Mechgroupbuys is simply a way to track all of the group buys currently in process so you don't need to check 10+ websites every time you want to look at keycaps.
Be prepared to pay at least $100+ for each set, although if you find a good set, you could potentially flip the keycaps for a decent price later on for $300+ on /r/mechmarket. But keycap flipping is a discussion for a different article. On mechgroupbuys I would be a little cautious and do some research on each vendor before you buy from them. Some are more reliable than others.
Keycaplendar is very similar to mechgroupbuys, except it focuses primarily on tracking group buys for keycaps. You should be able to see all of the keycaps available for the next year or so. Everything here will fetch a high price, but you are getting the latest and most unique keycap designs, so it makes sense. Just be careful when checking the vendor and do a little research before purchasing.
Here is another great site to track group buys from. Very similar to mechgroupbuys and keycaplendar, keycapsets.com is all about looking at group buys and tracking when they end/start. Each keycap set will show the amount of days that are left for the group buy and direct you to where you can enter the buy. Most are available through forums such as geekhack, which typically have the best designs in my opinion.
If you're not aware, the subreddit mechmarket is all about buying and selling aftermarket keyboards and keycap sets. From this forum, you can purchase keycaps that have already underwent the group buy phase and you can find keycaps without needing to wait the long six to nine-month period. Just be aware you'll often have to pay 2 or 3x the original purchase price of the keycap sets than if you bought it through the original group buy. Convenience has a high price in the mechanical keyboard community, but if you want an exclusive set of keycaps fast, this is the place to go. It's not uncommon to pay at least $300+ for a set of keycaps. The benefit being you can get the keycaps within a few days from the seller.
Conclusion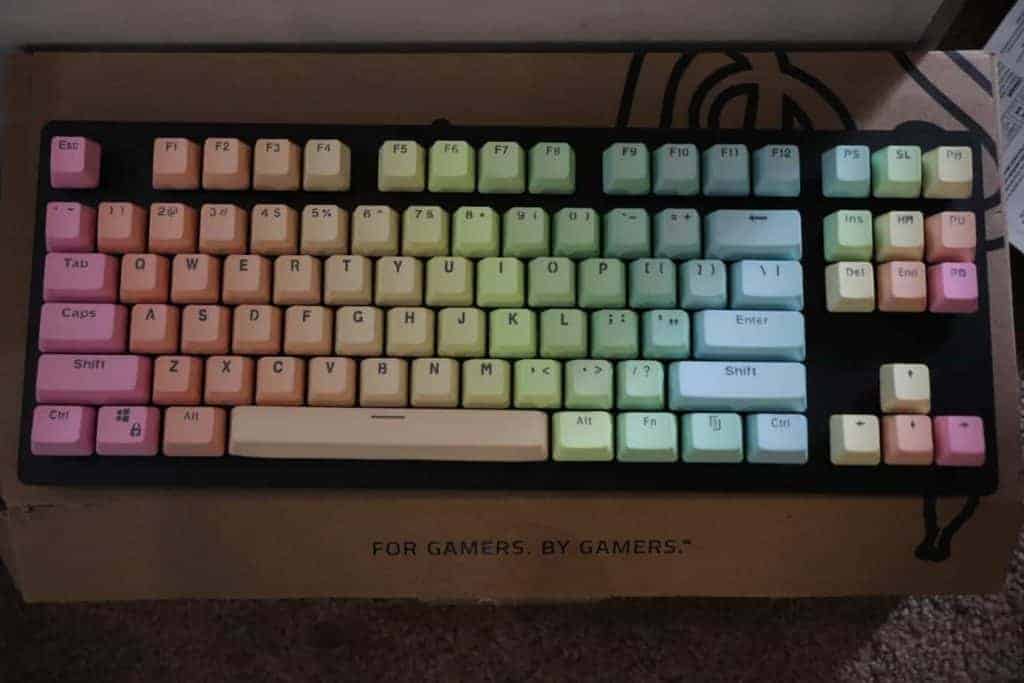 Buying keycaps can either be a quick and cheap endeavor or a long and expensive one, it all depends on how nice the keycaps you want to buy are. If you're looking for a simple upgrade, checking out sites such as Amazon or Banggood are excellent options. For mid-range keycap sets Drop and mechanicalkeyboards.com are highly recommended.
For group buys and other expensive keycap sets, you'll have to venture into sites such as mechgroupbuys, keycaplendar, and keycapsets. Here you'll be able to find the latest GMK keycaps, novel designs, and the highest quality keycaps. If you want to skip the whole group buy process and money is not an issue in the slightest, you should be able to find an aftermarket seller on /r/mechmarket.
Hope this helps you find your next set of keycaps all within your budget.
Happy Typing!
Switch and Click is affiliated with Amazon, Banggood, Drop, and mechanicalkeyboards.