Artisan keycaps are an excellent way to put that finishing touch on your keyboard and make your setup pop.
The only downside? The high price tag. Today, we're going to look at a few great places to buy artisan keycaps and explain why they are the best.
Where To Buy Artisan Keycaps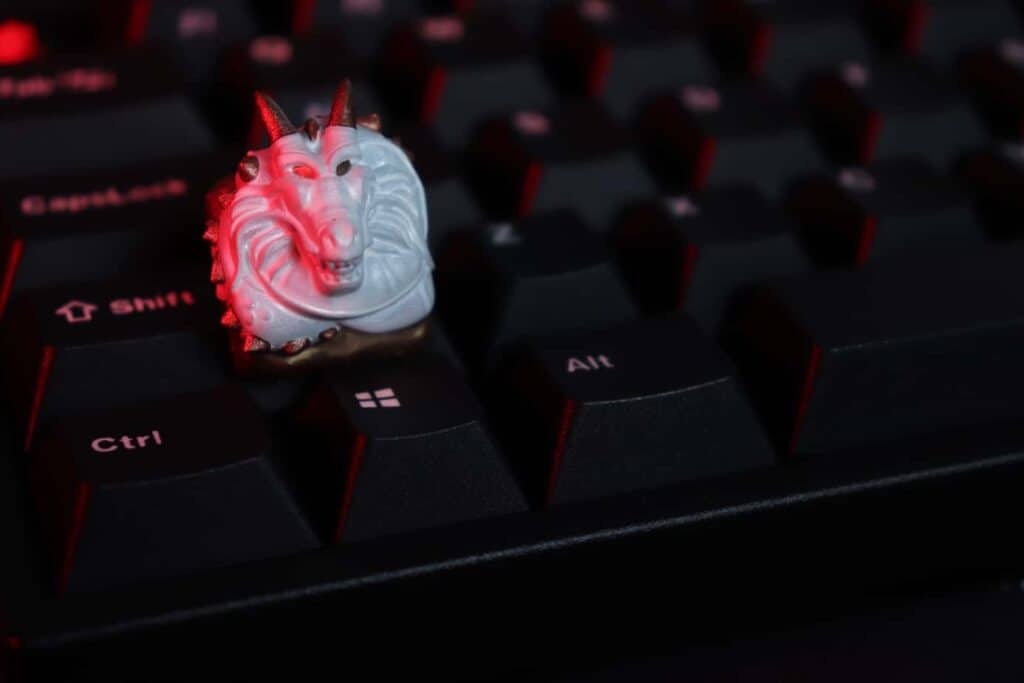 Let's take a look at a few well known retailers and explain why they make an excellent option if you're looking for an artisan keycap.
Just keep in mind, the price will always be a bit steep when you're purchasing a custom made item.
If you're looking for a place to look at a ton of different cool designs, this is a great website to window shop.
These artisans are kept in-stock, which means they should have a quick delivery time and come at a lower price point than other options.
The only downside is the design will be less exclusive.
Many artisans are only made through a limited run, but these are not.
If you're looking for something cool to add to your keyboard and aren't too worried about how exclusive the keycap is, this is a great place.
The quality of the products from mechanicalkeyboards.com (in my experience) has always been top-notch, so the keycaps should be durable enough.
Drop.com is another excellent place to buy artisan keycaps.
The items sold on Drop are in-stock for a limited time only, so if you find something you like, you should buy it quickly or it may disappear forever.
We included a $10 discount on your first purchase when you use this link to help save money on your order.
The prices here will be a bit steeper than mechanicalkeyboards.com, but that's due to the limited availability. There will be less people out there with the same keycap as you.
We've ordered a ton of items off of Drop in the past and have nothing but good to say about the quality of the products.
If you want more info on each product, you can read the user-submitted reviews and ratings on each artisan so you get an idea of the quality.
An excellent place to get really up-to-date and culturally relevant artisan keycaps is Etsy.
There is a wide variety of options at a relatively low price which makes it a great place to casually shop for an artisan keycap.
The only downside is each keycap design is usually made by a different person so the quality may be a bit iffy.
The best way to find a good option is by reading all of the reviews and contacting the seller with questions.
There is a bit more risk associated with ordering off of Etsy, so exercise a bit of caution. On the bright side, you can find really cool designs for a lower price.
Smaller Websites & Creators
There is a thriving market of smaller websites and content creators who would love to sell you their custom made artisan keycaps.
There are dozens of sites, so I'll do my best to list them out (apologies if I miss a couple).
In this category, you'll often find really unique and custom designs that are sold through group buy or use high quality materials. For this reason, expect prices to be a bit higher than usual (in some cases).
If you're looking for an artisan that few others have and are only made through exclusive runs, these are your best bet.
Hopefully this helps you get started on your artisan journey.
If you want more information about how to pick out a good artisan keycap and help to figure out how the buying process works, keep reading.
What Are The Best Artisan Keycaps?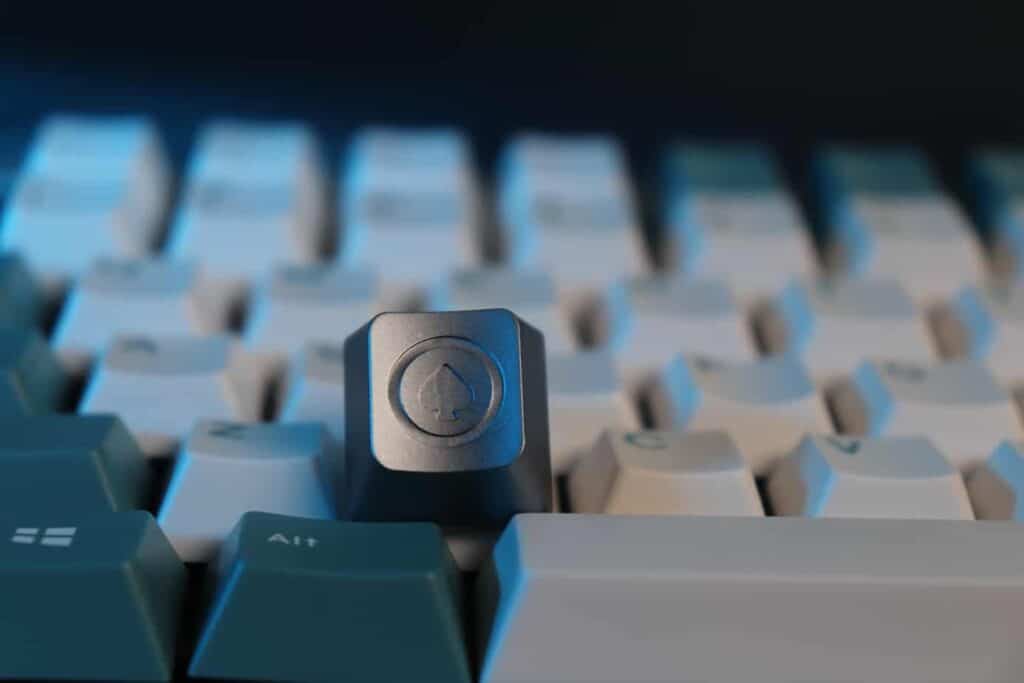 As a relatively new market, there is no "best" artisan keycap.
The whole purpose of artisan keycaps is to find a design that you enjoy, ties in with your personality, and really makes your keyboard look amazing.
Instead of searching for the best, look for an artisan keycap that falls into your price range that would look great on your keyboard.
It's also important to choose an artisan that fits the profile of your keycaps.
Keycaps tend to have different shapes and sizes, some are flat, some are sculpted, and they come in a variety of different colors.
If you want the artisan to be the same height as your keycap, look for one in the same profile. If that's not an issue for you, any size will probably work just fine.
How To Buy Artisans: Group Buy vs In-Stock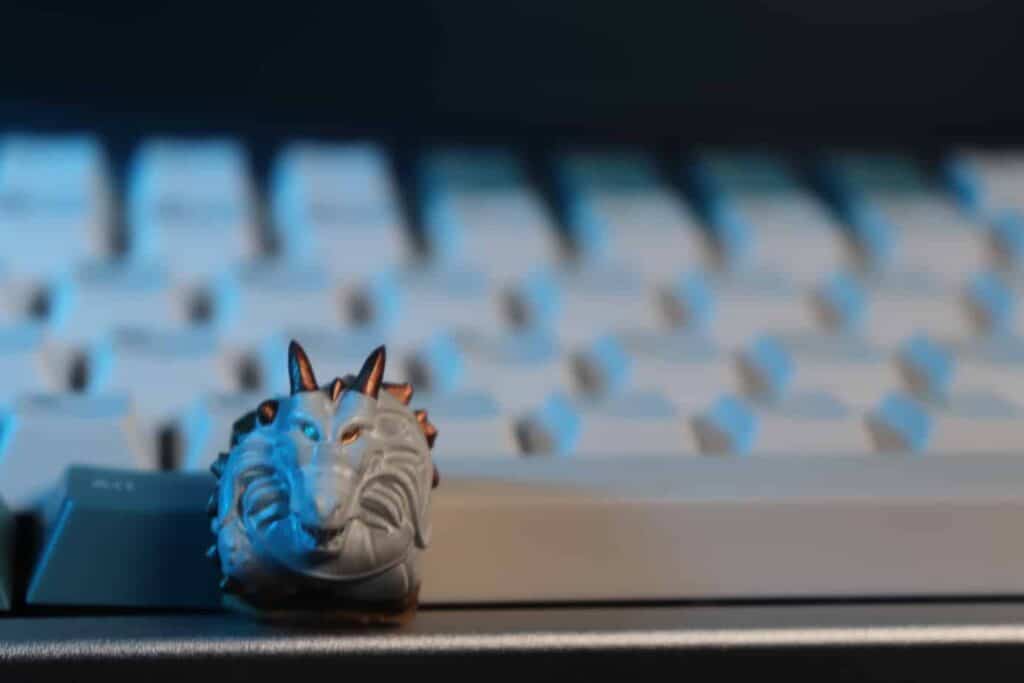 In the keyboard world, there are typically two ways to buy something. If you want a product immediately, you can purchase it as an in-stock item that the manufacturer has on-hand and ready to ship.
This is how most people order products online and is generally the most affordable option.
But if you want a product that goes through exclusive runs and the manufacturer only makes a limited amount, group buys are your best bet.
Group buys are a way to buy a future product that hasn't been made yet. You'll typically pay upfront and wait a few months for the company to make the product. If you want to join a group buy, be prepared to wait a while.
Group buys will usually have the most detailed and custom-made designs, and for that reason, will cost a bit more on average.
Buying artisan keycaps through group buys or in-stock is ultimately up to how soon you want the product, how customized it needs to be, and how much you're willing to shell out.
Why Are Artisan Keycaps So Expensive?
Artisan keycaps can range wildly in price. Anywhere from $10-100 and sometimes more.
The custom aspect of artisan keycaps, means that more effort will go into crafting and designing each item.
The process can be time-intensive and grueling, which results in a steeper price.
A big aspect of artisan keycaps is also the exclusivity.
There are many people out there who are willing to pay a high price tag for a truly unique design that few can get their hands on.
The combination of all of these reasons results in the steep price of artisan keycaps.
Conclusion
There are a ton of different websites out there where you can peruse different keycap options and find the perfect fit for your keyboard and personality.
Depending on your budget and how custom/exclusive you want the keycap to be will determine where and how you buy the keycap.
Good luck and happy typing!