Today, we went to our first ever mechanical keyboard meetup!
The Event
The event was hosted in Seattle, Washington at Living Computers: Museum and Labs, in the downtown Seattle area. The entry fee was $22/each, but if you brought your own custom keyboard, entry was free.
We we're very excited to meet some fellow hobbyists and deepen our understanding of mechanical keyboards.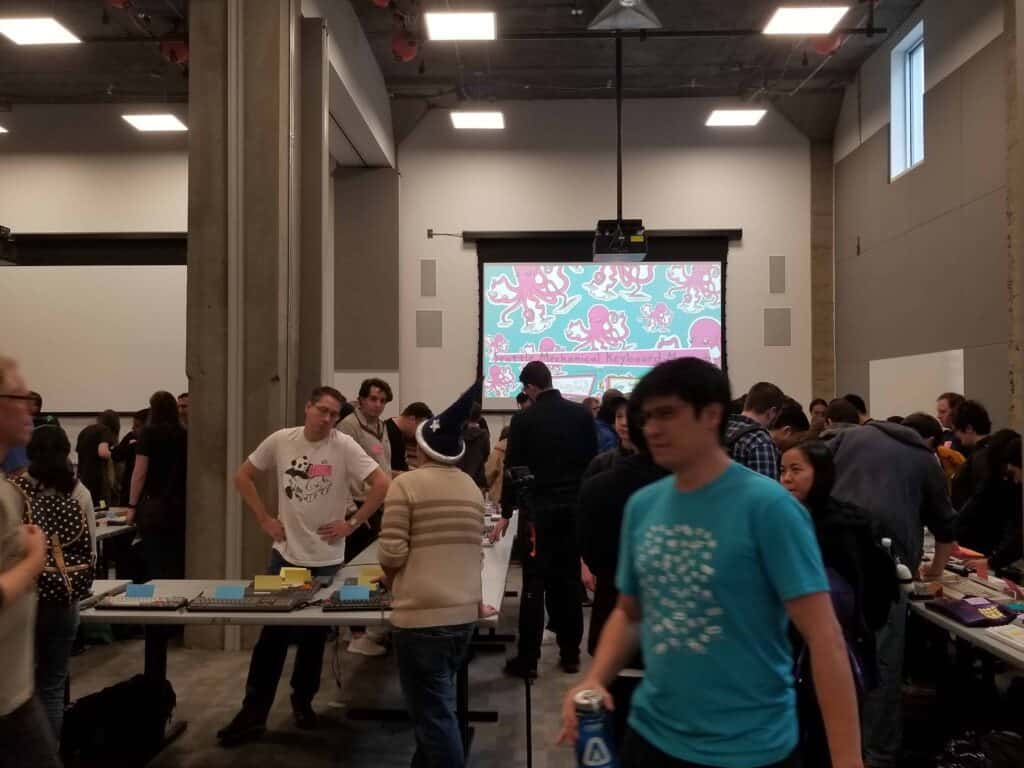 Upon entering the museum, we were absolutely overwhelmed by the amount of people that had shown up! There were at least 200 people, all showing off their custom keyboards and chatting about the intricacies of mechanical keyboards.
The main attraction of the event was a meet and greet with Twitch streamer Nathan Kim, also known as Taeha Types. Nathan has a popular stream where he builds custom keyboards and assembles them, live, on camera. He is well known amongst the mechanical keyboard community.
Taeha was seated on stage discussing mechanical keyboards and streaming. Afterwards, he was constantly meeting with people over the course of the event and talking about everything related to mechanical keyboards.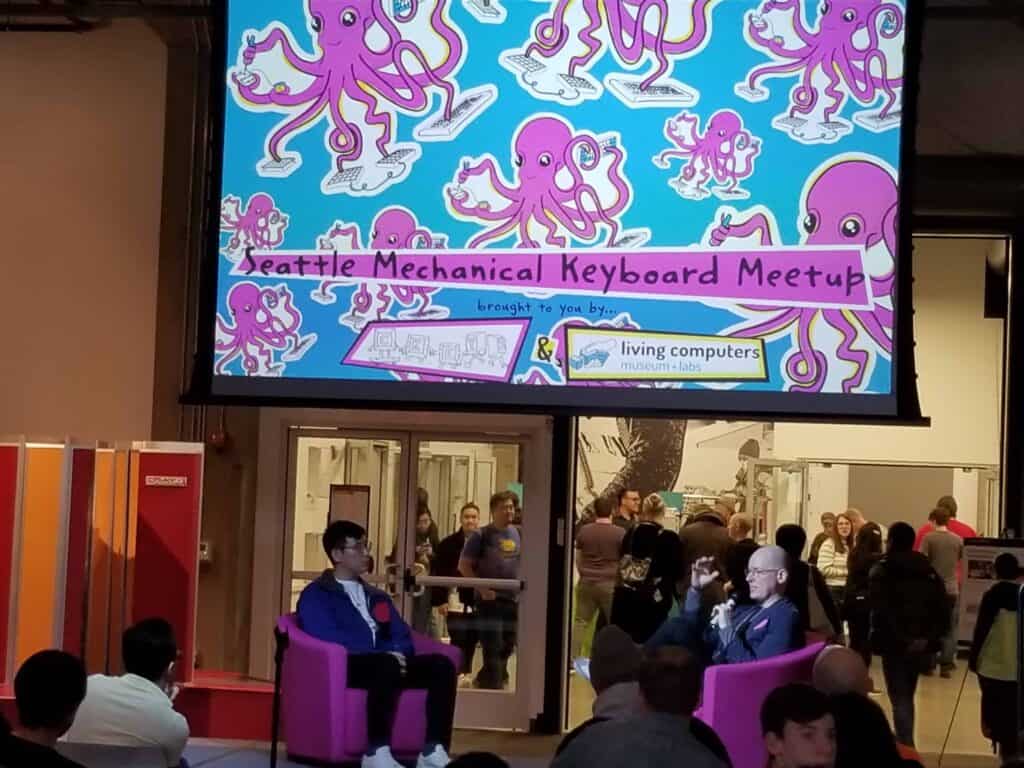 In the backroom, there were tables lined with hundreds of custom mechanical keyboards, all with unique layouts, cases, switches, and keycaps.
People were discussing all their unique builds and the work and customization put into them.
It's hard to go to this event and not start a random conversation with someone about mechanical keyboards, no matter how new or experienced you are with the hobby. Everyone was incredibly nice and excited to talk about their keyboard(s).
If you would like to view all the photos we took during the event, check them out here.
There were also workshops going on that were teaching people how to solder. These workshops filled up fast and had sold out, so unfortunately, we didn't get the opportunity to join the class. Next time we'll make sure to sign up for the soldering workshop ahead of time.
At 4pm they had a free raffle for a Das Keyboard, which brought some excitement to the event. We had to leave before the raffle commenced, so we didn't get to see who won.
Our Experience
Although we still consider ourselves beginner mechanical keyboard enthusiasts, we have been starting to feel like we have a better understanding of the mechanical keyboard world, and how deep the rabbit-hole goes with this hobby.
Attending this meet-up truly made us understand how much more there is to learn about keyboards, and how into it people can get. We saw interesting combinations of switches, cases built from scratch, hand-wired keyboards, and some ultra-custom keycaps. Giving every keyboard its own personality and aesthetic.
At the event, we were hoping to get some ideas for our own custom keyboard builds. We talked with several people, and they gave us all sorts of advice about building our own keyboard. They shared their own mistakes and tips for building the best keyboard possible.
Overall, the event was surprisingly popular, and the people there were friendly and passionate. The rest of the museum was also free to view, and they had lots of older technology on display. It was interesting to see the evolution of computing and gaming.