If you're anything like me, nothing fits in your ears because they're too small. Or on your head (also because it's too small). It's really annoying, since nothing fits right.
It gets uncomfortable really fast. Or it just falls right out.
I've spent the past few years trying different IEMs and earbuds to see if there were earbuds that fit small ear canals out there.
And thankfully, they do exist.
The Best Earbuds and IEMs for Small Ears – Our Top Picks
We'll go more into the details and features of each one to help you decide which one you might want to check out for yourself.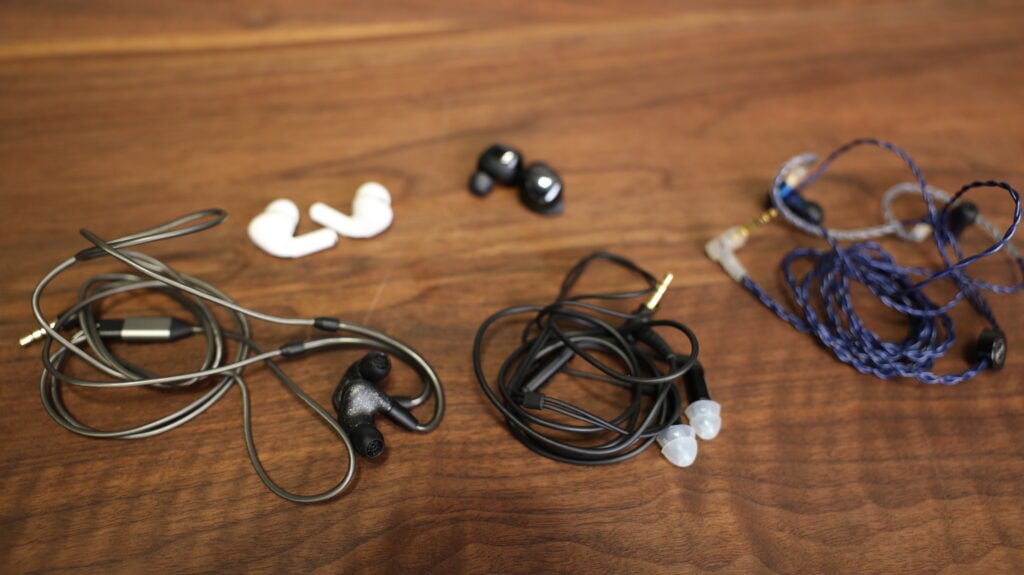 ---
1. Sennheiser IE300 – Our Top Pick
This is by far the most comfortable earbuds I've found so far that fit small ears without falling out, and that's because of the flexible earhooks that have some memory to them.
This feature is available on all of the IEMs in this lineup:
Sennheiser IE200
Sennheiser IE300
Sennheiser IE600
Sennheiser IE900
Out of this entire lineup, I've only used the IE300s. They are my most used earbuds that are comfortable enough to wear for many hours at a time while working.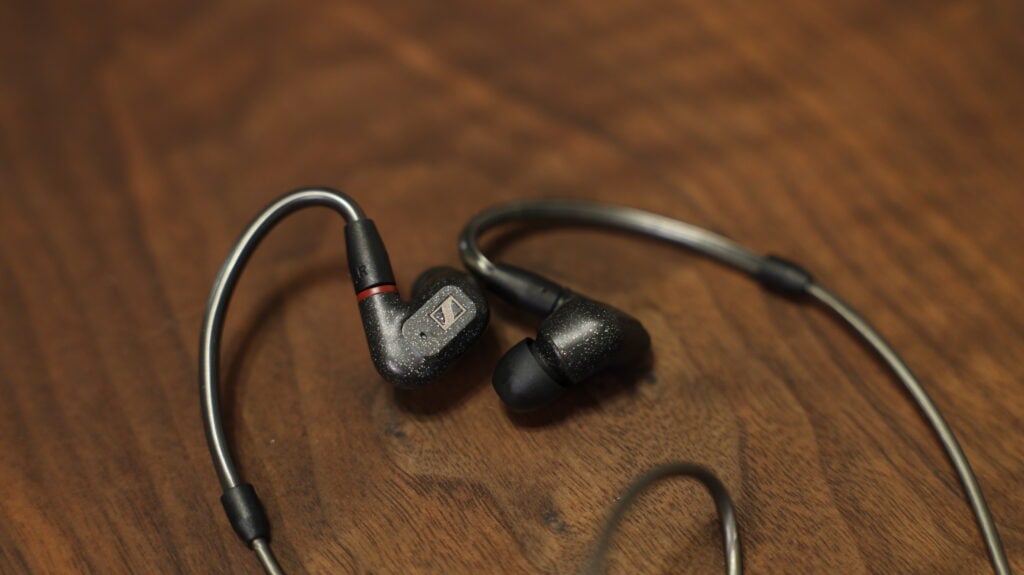 The primary difference between the different options are:
The price
The tuning or sound signature
The color
The technical performance
Many people will say that as the price increases, the sound will get better and better.
As an average consumer that doesn't listen to music with too much attention AKA I don't sit on a comfy couch listening to music with my eyes closed and pay attention to each instrument and high hat.
The IE200s or IE300s will sound fantastic compared to consumer earbuds like Samsung or Apple.
Inside the box, you'll get:
A variety of eartips in different sizes
A cleaning tool
A carrying case with a zipper
The cable
The passive noise isolation is phenomenal. They help me cut out the noise of lawn care while working from home. Such a lifesaver.
It's also super easy to tell the difference between the L and R sides, since the R side is labeled with a red ring around the earbud.
Also, the cable feels indestructible.
Overall, I highly recommend Sennheiser IEMs to anybody who has a difficult time keeping earbuds in their ears. Especially if you've been searching for a high-quality way to listen to music.
They sound so good. And you don't need to have an extra amplifier to run them. They run fine just from your phone or directly into your computer too.
For a more detailed description and sound graph, check out my friend's review of them on his website.
If only I found these IEMs years ago, I wouldn't have spent so much money trying a bunch of them and then realizing I can't even use them.
Hope this helped, and good luck on finding your next pair of audio listening devices.
Next, we have the budget option.
2. Moondrop SSR/SSP – Best Earbuds on a Budget
These IEMs are both priced under $50. I believe they got $40 most of the time.
They have a very small body and come in a variety of colors.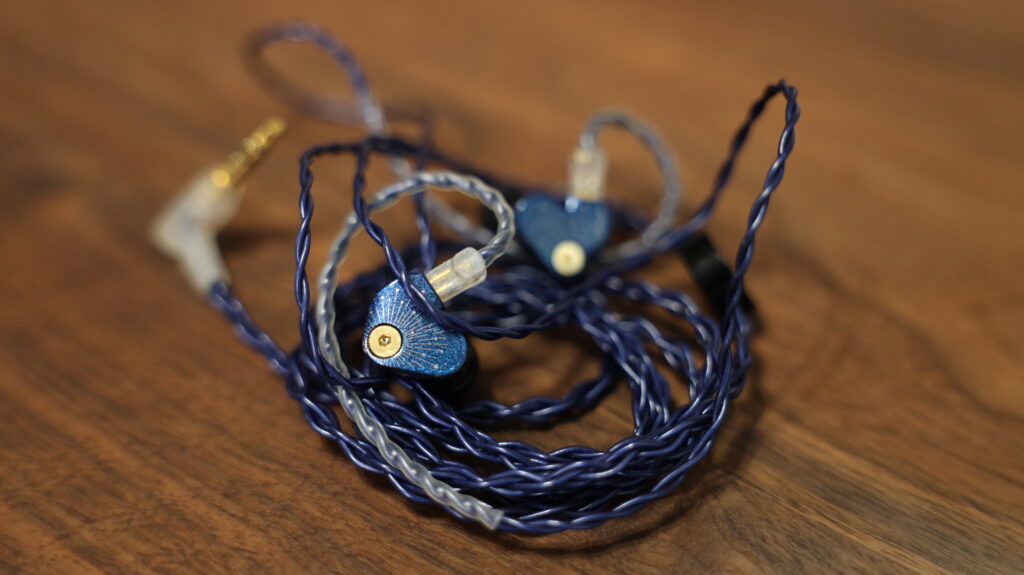 The SSPs are navy blue with a golden screw, and the SSRs are grey with a black screw.
Nowadays, you can get the SSRs in white, mint green, and even pink. Nice.
They come with detachable cables, which is good since the original cable loves to get tangled up.
Despite the low price point, they sound very good and are well made earbuds. They can definitely take quite a beating. And you'll start to see scratches, but that won't affect the sound at all.
For a more detailed description and sound graph, check out my friend's review of them on his website.
I bought mine from a limited run on Drop, but they are essentially redecorated SSRs.
They are very lightweight and don't risk falling out. The way these are worn are with the cable over the ear to provide more stability when wearing them.
I don't recommend these as much as the Sennheiser IEMs, but they are a great start into the IEM world if you have small ears and are on a budget.
3. Etymotic Research ER3SE – Most Unique Fitting
Etymotic Research makes all of their IEMs that have a unique fit and look known as the triple flange eartip.
These tips create a seal inside of your ears that create amazing sound isolation.
The only weird part is getting used to having these inside of your ears. They also stick out quite a bit.
The bass of the ER3SE is not very punchy, and the highs can be a bit aggressive at first. With proper EQ, these IEMs can be tuned to your own tastes and preferences.
Etymotic Research makes these IEMs in various different models that increase in price as the model number goes up as well.
Here is their lineup:
ER2SE
ER2XR
ER3SE
ER3XR
ER4SE
ER4XR
The primary difference between the SE and XR models is that XR has more of a bass boost, where SE is a flat response.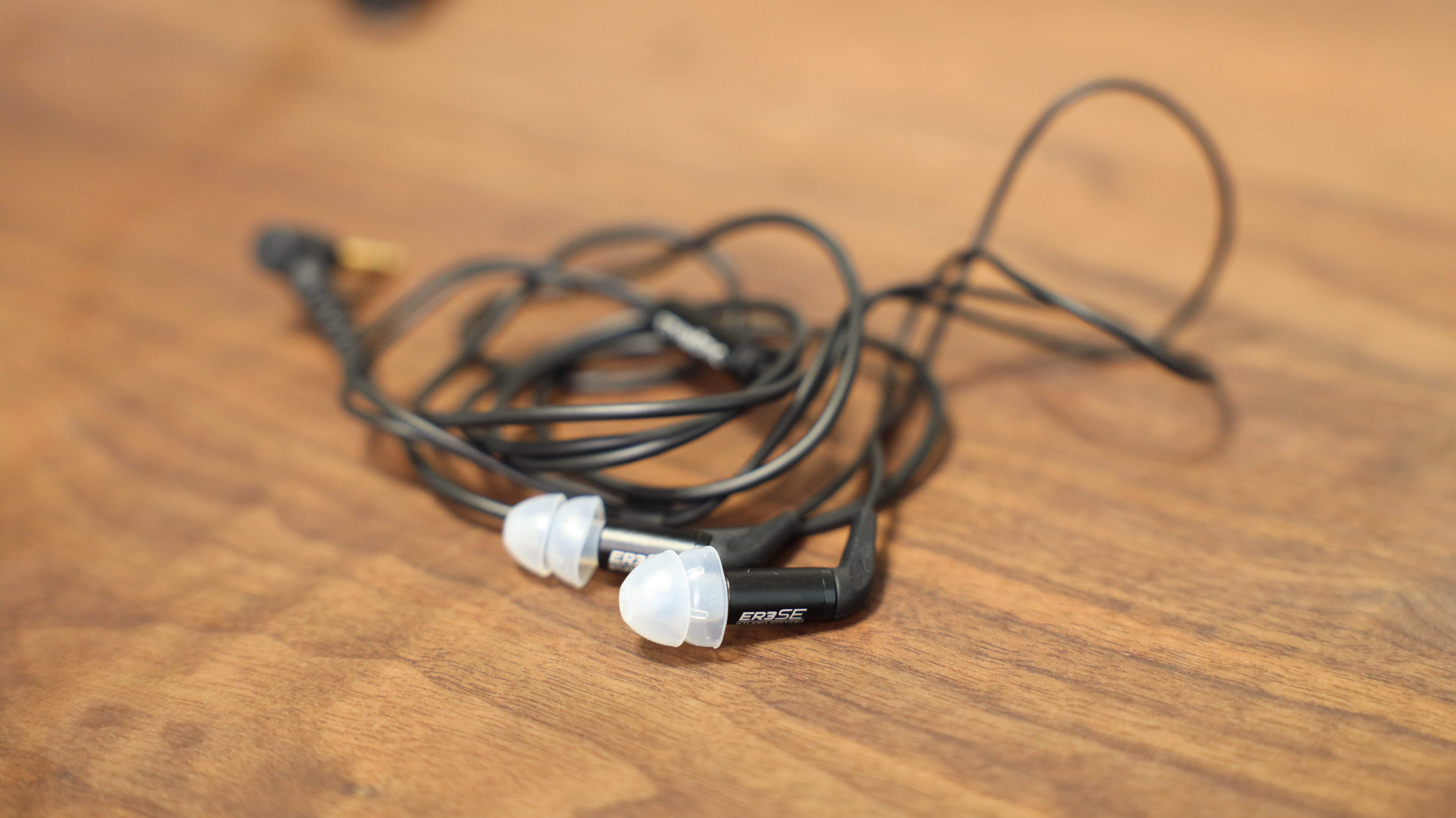 As the price and models go up, the sound quality is supposed to get better and better. Same with the soundstage and airiness of the sound, but I've only tried the ER3SE so far personally.
They all sound very neutral since Etymotic tunes them to be a super accurate flat response.
It is possible to change the eartips to something that you're more used to, but that could change the sound profile of these IEMs.
Overall, I think they're an interesting earbud to try out. Over long listening sessions, they tend to get uncomfortable for me, but the sound is nice.
They're very clear sounding and accurate when listening to a variety of different genres of music.
4. Apple Airpods Pro – Best Wireless Earbuds for Apple Users
Some consumer products made for the mass market are the best for people with small ears, since they make it for everyone in mind.
So unlike niche IEM companies, Apple doesn't make things that exclude people.
All of their in-ear products in their Airpods line fit really well.
The only time I've encountered trouble is during a workout or run when I'm sweating a lot, bouncing up and down a lot, or in a weird position like doing downward dog.
A simple wipe down during the workout will help them stay in again though.
The Pros have a tip that fits in the ears better than just the original Airpods, which tended to slip out of my ears more often.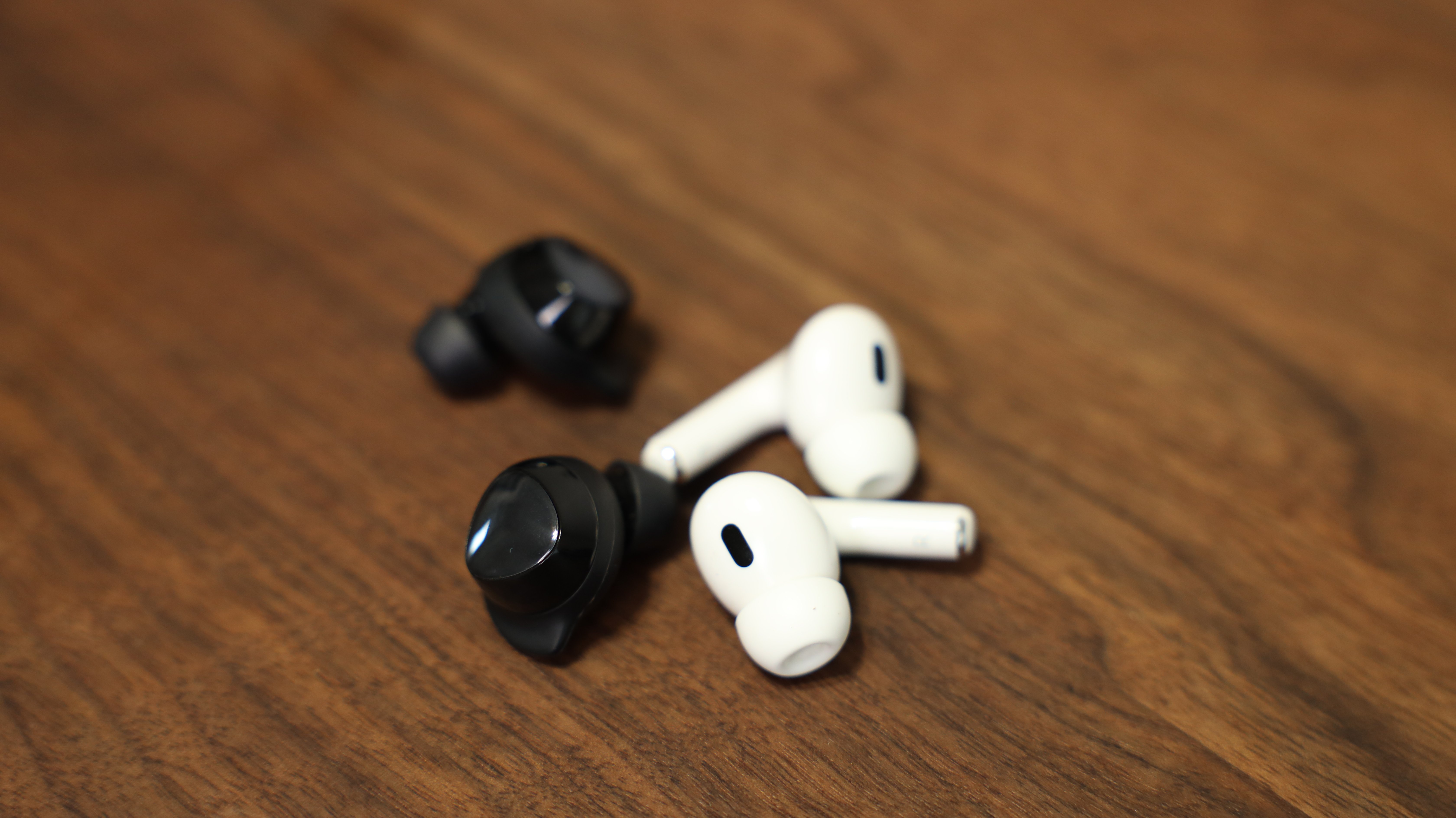 They sound good but they're not made for super great audio listening. Their ANC is alright, not as good as Sony or Bose over-ear headphones, but very nice for vacuuming around the house.
You'll still hear a lot of sounds come through because their fit isn't tight.
These earbuds connect seamlessly with iPhones. It's great. If you're into that. But if you're not, Android users have good options too for people with small ears.
5. Samsung Galaxy Buds Pro – Best Wireless Earbuds for Android Users
Before I switched to Apple, I was using these earbuds for working out and running.
Same with Apple, Samsung is a big company and doesn't want to exclude anyone either.
Their earbuds have special features to ensure you'll find your fit.
They fit amazingly because of their body shape. The little wing at the top comes in different sizes, so once you find a good fit, they're there to stay.
I would say these are more comfortable and ergonomic than Apple Airpods because of this feature.
And they're much less in-your-face as well.
These have better passive noise cancellation than Airpods because of their tighter fit. They also have ANC, but they're not as good as Sony or Bose over-ear headphones.
For what they are, the noise cancelling and audio quality is good. Not amazing, but good.
Conclusion
I hope this list of earbuds and IEMs for small ears helps you find something that will fit your ears and your listening needs.
I highly recommend the Sennheiser ones, but they aren't for everyone. Maybe you want something wireless like Airpods or Galaxy Buds.
This article was written by Betty Van, Jake's wife that is a small person who rises to 5'1″.
Enjoy!
Summary: